The event will take place at Picturehouse Central on November 17.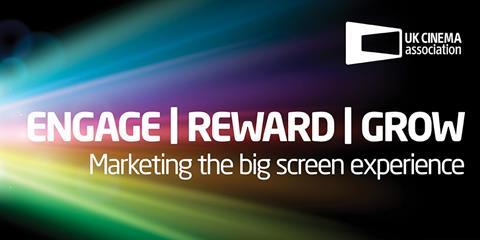 The UK Cinema Association will host a conference on marketing for cinema audiences at Picturehouse Central on November 17.
Titled "Engage | Reward | Grow: Marketing the big screen experience" the event will aim to help cinema operators learn how they can maximise the marketing potential of their products and in turn their revenues.
Some 300 delegates are expected to attend the day, which will begin with a keynote address from Ian Shepherd, group chief commercial officer, Odeon & UCI Cinemas. Shepherd will be presenting a "manifesto for customer engagement" in the address.
The keynote will be followed by the first of the day's sessions, which will ask: what more should be done to grow the cinema audience?
The session will involve a presentation from Shane Austin, director media consulting at market research film YouGov, the company commissioned ealier this year by industry body Cinema First, as part of its work on the Meerkat Movies promotion, to survey the general public in the hope of identifying cinema viewing trends.
The findings of the survey will then be debated in a panel discussion moderated by Matt Mueller, editor Screen International, featuring speakers Chris Green from Twentieth Century Fox, Pete Markey from the Post Office and Dominic Rowell, commercial director at Vue Entertainment.
The second session of the day will feature a presentation from Tanya Easterman, senior relationship manager at Cinema First, and Ed Hughes, brand and partnerships director at Compare The Market. The pair will discuss how the Meerkat Movies promotion has impacted the UK cinema industry.
The day's third session will be a talk from Corinne Thibaut of the Coca-Cola company about how cinemas can personalise their customers' experience.
The conference's final session will be a panel discussion about how exhibitors can grow and reward their cinema audiences. The speakers will be Crispin Lily from Everyman Cinemas, Kevin Markwick of The Picture House Uckfield, and Dorothy Smith from Zeffirellis. Monica Chadha from Mocha 8 will be moderating.