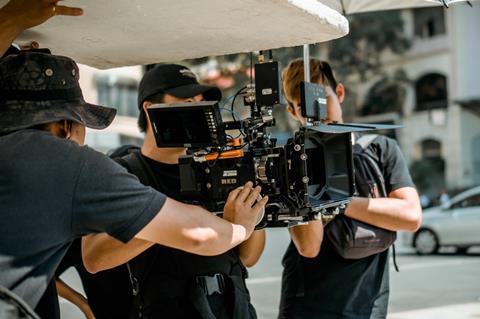 The UK's long-awaited £500m Film and TV Production Restart Scheme has officially gone live after it secured state aid approval from the European Union.
From today (October 16), productions can receive compensation from the scheme for future coronavirus-related losses including filming delays from illness amongst the cast and crew.
The scheme has been accepting early applications for two weeks, with productions set to be onboarded within days.
The deadline for productions to register and start shooting has also been extended from December 2020 until February 28, 2021.
The funding will be available to all productions made by companies where at least half of the production budget is spent in the UK. The scheme is expected to support well over 40,000 jobs across the UK's creative sectors.
The launch follows months of campaigning by the sector to secure insurance that will effectively underwrite the cost of filming, if productions are forced to shut down due to a second lockdown.
Number 9 Films' Mothering Sunday and Sixteen Films' thriller My Son are among the productions to have already applied to the scheme.
Oliver Dowden, the UK culture secretary, said: "Our film and TV production sector is respected the world over, filled with talented people. I am delighted that this half a billion pound scheme will get cast and crews back to doing what they do best. This move will help support tens of thousands of jobs, provide work for creative freelancers and get cameras rolling across the country."
Ben Roberts, BFI chief executive said: "Today's news is… testament to the huge joint effort made by government and industry working together to find a solution to the insurance issues which have impacted production globally as a result of the pandemic."
John McVay, Pact CEO, added: "This will now give confidence to many hundreds of small indies across the UK to get back to what they do best - making TV programmes and films enjoyed both in the UK and across the globe."
How it works
The Film and TV Production Restart Scheme is available to compensate productions after they have restarted, and only where costs are then incurred due to delays or abandonment as a result of Coronavirus.
This is a temporary measure, supporting productions which commence filming before 28 February 2021 and for coronavirus-related losses through to the end of June 2021. It will be possible to back date any future claims for eligible losses to 28 July 2020 when the scheme was announced.
There will be a total cap on claims per production of £5m, and productions will need to pay an appropriate excess when seeking to claim under the scheme, as well as an appropriate fee when joining the scheme. Productions will also need to purchase insurance to cover non-coronavirus risks to ensure their production is adequately insured.
Productions will need to provide evidence that they cannot return to work because of a lack of insurance.