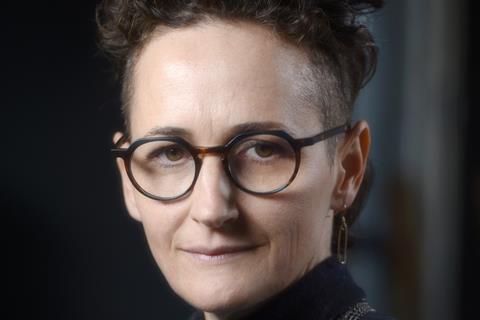 The Jerusalem Sam Spiegel International Film Lab (JSFL) has unveiled the 12 projects selected for its 9th edition, which is running online for now due to the Covid-19 pandemic.
Founded in 2011 under the auspices of the Jerusalem Sam Spiegel Film School (JSFS), the lab traditionally selects six international and six Israeli projects.
The lab usually combines residential workshops and remote support but this year most of the programme is expected to take place online.
The first writing session will take place in December, followed by sessions in February and in April. All these sessions will take place online. There are hopes the 9th edition will be able to culminate with a "celebratory" pitching session in Jerusalem in July 2021.
Participants include UK director Claire Oakley with English Animals, her second feature after buzzy debut feature Make Up. It revolves around a Slovakian woman who gets a job in an English country home, where she embarks on an affair with the married upper-class lady of the house.
Oakley, who was named as one of Screen's Stars of Tomorrow in 2019, has co-adapted the screenplay with Emily Marcuson from the eponymous 2017 debut novel of Laura Kaye
Serena Armitage at Red Breast Productions and Pietro Greppi at Lunapark Pictures produce.
Other selections include Greek director Myrsini Aristidou's father-daughter drama Iris. It is her debut feature after a number of award-winning shorts including Semele and Aria.
The Cypriot-Greek-French-German project involves 1.61 Films, Filmblades and The Living as well as Wim Wenders' Berlin-based Road Movies.
Further projects include Colombian director Juan Sebastián Quebrada's debut feature The Other Son about a teenage boy coming to terms with the fatal fall of his younger brother from a balcony at a party. It is produced by Franco Lolli at Evidencia Films and Grégoire Debailly at Geko Films.
Israeli projects include Tom Nesher's drama Finally about a young woman who connects with her brother's girlfriend in a bid to come to terms with his sudden death in an accident. It is produced by Keren Michel at Dori Media Group and Artomas Communications.
This 9th edition marks Aurit Zamir's first at the helm, following her appointment in 2020 to replace founder and long-term head Renen Schorr, who left last year after a long-planned departure to pursue other projects. It also ends an 18-month hiatus for the initiative which did not run in 2019.
A JSFS graduate, Zamir is also co-founder of Tel Aviv-based Gum Tree Films, which produced Ruthy Pribar's Asia – winner of best film at Israel's Ophir awards last week, automatically making it the country's submission for the best international film category.
Zamir said the Lab had risen to the challenge of the pandemic, even if it had been forced to move online.
"The pandemic requires us to be creative and inventive, moving the work online has led us to expand and deepen the work process. We are intent on supporting the world's most talented young filmmakers in the process of telling the stories of this time," she said.
German script doctor and dramaturge Thomas Hailer, who has programmed for the Berlinale, has joined JSFL's team of script editors alongside Clare Downs, Jacques Akchoti and Eran Riklis.
The lab has supported more then 100 projects to date. Past participants have included Hungarian filmmaker Laszlo Nemes with his Oscar-winning Son Of Saul as well as Israeli director Dani Rosenberg with The Death Of Cinema And My Father Too and Georgian director Dea Kulumbegashvili with Beginning. The latter two were selected for Cannes' special 2020 official selection this year.
JSFL 9th edition line-up:
Iris (Cyprus, Greece, France, Germany)
Dir. Myrsini Aristidou
Prods. The Living, Filmblades, Graal, Road Movies, 1.61 Films
English Animals (UK)
Dir. Claire Oakley
Prods. Red Breast Productions, Lunapark Pictures
Windless (Bulgaria)
Dir. Pavel G. Vesnakov
Prod. Red Carpet
Girls Will Be Girls (India, France)
Dir. Shuchi Talati
Prods. Pushing Buttons Studio, Crawling Angel Films, Dolce Vita Films
The Other Son (Colombia, France)
Dir. Juan Sebastián Quebrada
Prods. Evidencia Films, Geko Films
Sisters (Brazil)
Dir. Marianna Brennand Fortes
Prod. Inquietude
Finally (Israel)
Dir. Tom Nesher
Prods. Dori Media Group, Artomas Communications LTD.
Aliya (Israel)
Dir. Dekel Berenson
Prods. Transfax Film Productions, AR Content, Three Color Films
Seven Chapters In Survival (Israel)
Dir. Odeya Rosenak
Prods. Transfax Film Productions
The Doubt (Israel)
Dir. Ihab Jadallah|
Prod. 2-Team Productions
Island (Israel)
Dir. Elinor Nechemya
Prod. Plan B Productions
Oxygen (Israel)
Dir. Netalie Braun
Prod. Baryo Film & TV production