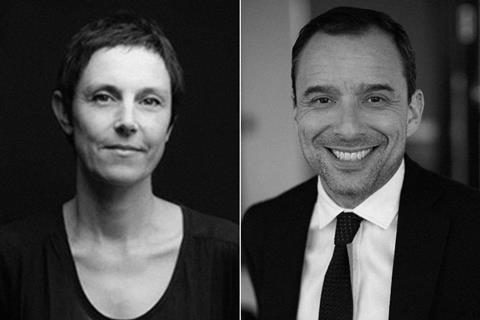 Nine international production companies, including Mike Goodridge's UK outfit Good Chaos, Belgian producer Jacques-Henri Bronckart's Versus Production and Maria Feldman's New York- based Masha, have established a creative and development partnership called The Creatives, for a slate of films and high-end drama series.
Formed over the last year, the label is spearheaded by France's Haut Et Court, and has struck a three-year partnership with UK-based producer and distributor Fremantle, which will aid the development and funding of drama series from the label.
The nine companies are Haut Et Court (France), Good Chaos (UK), Lemming Film (Netherlands), Versus Production (Belgium), Maipo Film (Norway), Razor Film (Germany), Spiro (Israel), Unité (France), and Masha (US).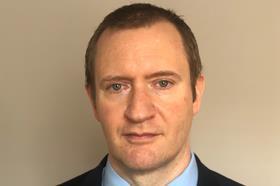 The companies will forge co-productions and strategic partnerships, sharing information and combining networks.
"Nine companies, nine different identities, who want to keep their individuality and their cultures as well as that of the talent they work with," said the companies in a statement. "We cooperate, we exchange ideas, we develop, we produce, and we maintain our idiosyncrasies.
"In return, as a response to an exponential growth of the market, we offer writers and directors a home of a significant scale where they will benefit from a global approach. At the same time, they retain control of their stories and keep hold of rights, as much as possible. In this hugely competitive world, we all believe it is the only way to swim upstream and stay ahead of our competitors."
"The Creatives will protect the independent development process that has been the backbone of storytelling in Europe for decades," said Carole Scotta, co-founder of Haut Et Court. "We unite in order to stay as free and creatively interesting as possible, and supply films and series which audiences will respond to. We are committed to offer fair conditions to the talent we work with and to strengthen the long-term relationships with our writers, showrunners, and directors as well as with new talent. Fremantle have given us their full support and importantly, complete creative freedom."
Christian Vesper, president of global drama at Fremantle, will head up the Fremantle partnership alongside the company's global drama team.
"At Fremantle we believe passionately in providing our valued partners and our brilliant talent with the right level of support, whilst also fully embracing their independence, creativity, and complete freedom to work unencumbered with the network or platform that is best suited for each project," said Vespter. "This successful formula is in the Fremantle DNA and represents a perfect fit for this ground-break and innovative new label."