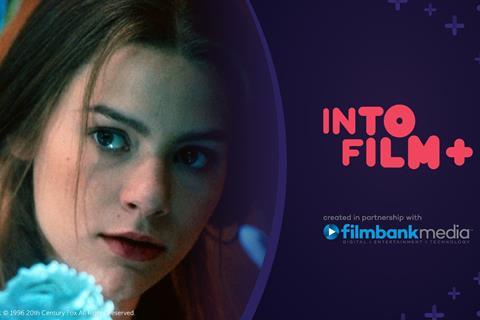 UK film educational charity Into Film has today launched a new free streaming platform called Into Film + to provide a curated selection of films for all state schools all across the UK.
Around 27,000 schools in locations ranging from inner city London to the outer Hebrides will be able to benefit from the service, as long as they are signed up to the PVSL (Public Video Screening License) scheme.
The new platform will also offer extensive resources for teachers of all age groups and subject areas. Every film will be tagged not just by genre, director, title and cast but also by how it links to the school curriculum.
"We believe that film can be innately educational but can also be used as a tool to illuminate subjects right across the school curriculum," explained Paul Reeve, CEO of Into Film. "We believe that film is one of the most influential and important art forms of the last 100 years."
Into Film + is the latest innovation following the organisation's long-running Film Clubs that make films available on DVD to club members in state schools, youth clubs and libraries. The aim is that the new streaming service will make it far easier for the schools to access films.
Initially, around 150 titles will be on the platform, aimed at children from five to 18. They range from home-grown titles such as 12 Years A Slave, Suffragette, Paddington, I, Daniel Blake and Kes, to Pixar animated features including Inside Out, French animation Kirkikou And The Sorceress and renowned teen films such as 10 Things I Hate About You and Romeo + Juliet.
Not all the movies have been in mainstream distribution in the UK. For example, Into Film acquired the rights to Kenyan drams Supa Modo directly from the filmmakers.
Into Film has worked with Filmbankmedia, a leading non-theatrical distribution company which represents rights holders in over 100 countries, to ensure all the titles are fully licensed and rights compliant. Films can only be screened in the school setting to ensure the security of the platform.
The curation has been done by the Into Film team which includes people both from educational and film backgrounds. Reeve said the new service will be looking to "enable and encourage" students and their teachers "to watch films that perhaps they wouldn't initially have thought about watching…these films enable you see themes through the eyes of another person. Developing empathy, developing an understanding of others and an understanding of difference is really important."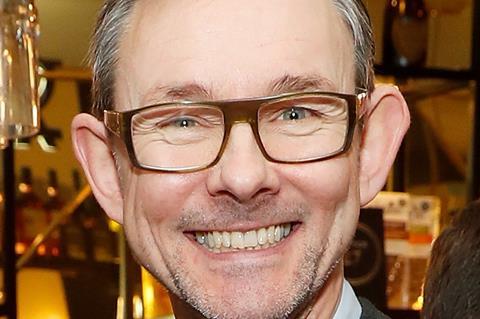 He said he hopes the films generate plenty of feedback. "We encourage not just the watching of those films but the reviewing of those films. In any given year, we get tens of thousands of reviews submitted online from young people."
"Film should be at the heart of education"
Reeve joined Into Film at its inception in 2013 following roles at the The Royal Shakespeare Company and The Royal Opera House. He said he was surprised by the snobbery with which film can still be viewed by the education sector.
"I've worked in art forms that have a very high status culturally, opera, ballet, the Royal Shakespeare Company. Film, in the education context, doesn't have the same status which seems to me completely wrong and frankly bizarre," he said, "I've often said that film's problem is that it is popular and accessible. All children and young people are familiar with film, at least at a basic level."
Reeve called on the educational authorities to treat cinema with the same respect at other arts. "Everyone wants young people to have cultural access. Film should be at the centre of that," he said.
Into Film's work is supported principally by the BFI through the National Lottery, and by the film industry through Cinema First, the cross-industry body representing distributors and exhibitors which works to promote UK cinema going.
"A lot of what we are doing here is about developing future audiences for film but also raising aspirations for young people to work in the film industry," said Reev