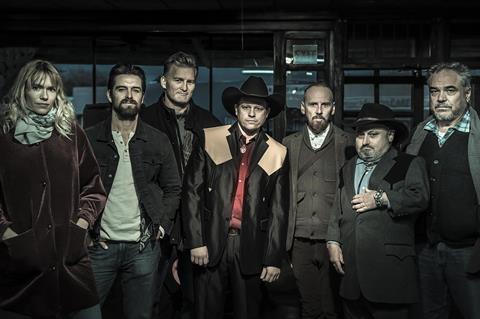 Danish actor Ulrich Thomsen is now shooting his second feature film as a director, a comedy entitled Willenberger.
The film, described as boasting "social satire, fancy frankfurters and peculiar friendships" is now shooting in New Mexico.
Thomsen and Henrik Puggaard produce for Pro Tempore Film. The film is financed by private investors.
A sales company is in final negotiations for boarding Willenberger.
The cast is led by Antony Starr (Outrageous Fortune) and Ewen Bremner (Trainspotting), who play two hopeless dreamers in small-town America who want to open the ultimate German sausage restaurant. They hope the eatery will "bring peace and understanding into a world reigned by racism, homophobia and intolerance."
The cast also features W. Earl Brown (Deadwood), Pia Mechler (The Night Father Christmas Died), Joshua Harto (Bridge of Spies), Clark Middleton (Birdman), Chance Kelly (Generation Kill) and Garret Williams.
Thomsen, who also wrote the script, said, "My inspiration comes from the world we live in today, where more people have a fear of losing their identity. This fear often brings along anxiety of the unknown and enhances the intolerance towards others. In the end, love is what can bring us together so we learn to cherish diversity and fight our fears.
Thomsen has acted in more than 80 film and TV shows including Festen, The Commune, Summer of '92 and In A Better World.
He made his feature directorial debut with In Embryo in 2016.