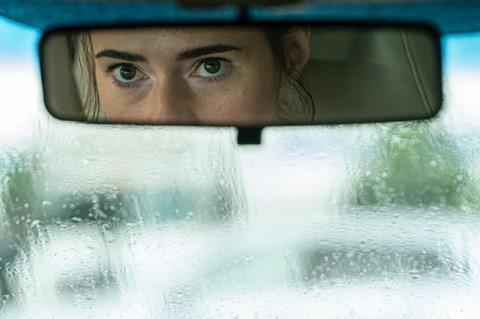 Russell Crowe road-rage thriller Unhinged released in 19 international markets last Friday, proving a notable draw in Australia, where the film opened with AUD798,000 ($570,000) from 214 cinemas in four days for distributor Studiocanal, achieving 39% market share.
That's a big step up from the previous weekend's top title in the territory, which was The King Of Staten Island with $207,000. Currently, 73% of Australia's cinemas are open, but with reduced capacities and showtimes.
Unhinged was number one in 11 international markets: Australia, UK, Germany, Netherlands, New Zealand, Switzerland, Sweden, Ukraine, West Indies, Lithuania and Latvia. New Zealand was a bright spot, with NZD152,000 ($101,000) from 50 venues in four days, and a 31% market share.
Released two weeks previously in Germany, Unhinged occupied the top spot for the third week in a row, dropping 31% from the previous session. Total after 17 days is €632,000 ($744,000). In the UK, the film delivered the biggest weekend gross of any film since cinemas reopened in early July, and likewise in the Netherlands, where the four-day weekend achieved €173,000 ($204,000). Russia and Austria both release this Thursday (August 6).
Derrick Borte directs Crowe and Caren Pistorius in the violent thriller about a woman taking her son to school, who picks the wrong man to offend with her impatient driving etiquette. Unhinged is a Solstice Studios and Ingenious Media Presentation. Solstice's Lisa Ellzey and Mark Gill produce alongside Gunn Films' Andrew Gunn.
Spanish comedy makes local splash
Local comedy sequel Father There Is Only One 2 (Padre No Hay Mas Que Uno 2) has brought big cheer to the Spanish exhibition sector, with five-day takings (since July 29) of $2.6m for Sony Pictures International Productions. The success suggests that audiences – in Spain at least – will brave the Covid pandemic and return to cinemas if offered a compelling reason to do so.
The comedy's number is the biggest opening for any film in Spain in 2020, ahead of hits such as Bad Boys For Life ($2.16m) and Sonic The Hedgehog ($2.01m) – although those were both three-day openings. The total gross of the Top 10 titles in Spain for the previous weekend (July 24-26) in Spain was $801,000 (source: Box Office Mojo), and the top title for that session, Superagente Makey, grossed $243,000 – just 9% of the opening number for this new Sony release.
Father There Is Only One 2 sees Santiago Segura once again direct, co-write and star in a comedy about a father parenting five rambunctious children, this time with a visit from his mother-in-law. The original Father There Is Only One was released exactly a year ago in Spain, debuting with $1.92m over a four-day weekend, on its way to a $16m total.
The July 31-August 2 weekend saw the reopening of cinemas in Barcelona and its metropolitan area, following a legal challenge from the exhibitors to the Catalan government, which had ordered them closed on July 17 after a spike in Covid cases.
Teen comedy is top title in France
Teen comedy T'as Pecho? has landed in first place at the French box office, with just over 77,000 admissions for the five-day period July 29-August 2. The number is somewhat below audience levels seen in France in recent weeks – for example, Scoob! (released in France as Scooby!), topped the box office the previous five-day session (July 22-26) with 98,300 admissions, and Divorce Club was in second place for that period with 96,000.
Adeline Picault makes her feature writing and directing debut with T'as Pecho?, which is distributed in France by Pathe. The slangy title translates as How To Make Out.
Scoob! falls 36% to second place, with 63,300 admissions, and 544,000 so far. Comedy adventure Terrible Jungle lands in third place with 61,800 admissions. Vincent Dedienne, Catherine Deneuve, Alice Belaidi and Jonathan Cohen star in the Apollo Films release.
Top newly released titles in French cinemas since venues reopened in June are local comedies Tout Simplement Noir (575,000 admissions) and Divorce Club (430,000), plus Scoob!.