Research by Raising Films paints stark picture of deregulation.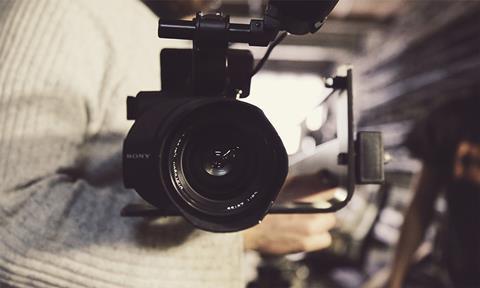 There are "unlawful, invisible and unfair" employment practices that discriminate against parents and carers in the UK film and TV industry, according to a new report.
Research carried out by Raising Films found that the UK screen sector suffers from a "precarious and exploitative culture" because off "casualised labour practices, deregulation, deunionisation and persistent ignorance of the wider legislative employment framework within the UK".
This has resulted in parents and carers not being granted the employment rights available to them and "offered no system for speaking out".
The report, titled 'Raising our Game: Next Steps for the UK Film and Television Industry', is the result of six months research, with evidence gathered from workers, employers, leaders and academics. The BFI supported the research with National Lottery funding.
Failings
Among its findings are that many employers in the sector, large and small, do not understand or follow employment law, with a "long hours' culture" on production acting as a barrier to parents with children of all ages, and to all carers.
The report cites legislation that is not "understood, adopted or practiced" accross the industry, including the Equality Act of 2010 (which rules that it is unlawful to discriminate against anyone based on 'protected characteristics' including gender or pregancy and maternity) and the Employment Rights Act 1996 (that grants employees the statutory right to ask for a change to their contractual terms to work flexibly).
The report also suggests that "bullying; sexual discrimination; sexual harassment; unlawful dismissal due to pregnancy; and failure to gain work due to parenthood or caring responsibilities" are prevalent in the industry, along with a "dependence on a culture of networking and an informal recruitment policy" which is seen as a major barrier for parents and carers.
The research also warned that training, education and support schemes have not been effective in tackling many diversity issues in the film and TV industry.
The report says many schemes are targeted at early entrants, with not enough focused on professionals mid-way through their careers. It also describes some schemes as "exclusionary", even if they are free, because of hidden costs like childcare, transport and accommodation.
It adds that terms like "under-represention" used in the industry are too vague and allows "actual discrimination" to operate unnoticed.
Finally, the report found that: "Anecdotally, it appears that a more inclusive and diverse workforce and a more family-friendly and accessible working culture are both still understood as a risk by many gatekeepers and employers."
Recommendations
Based on the above, the report makes several key recommendations. These are:
A robust framework of accountability to support all workers' rights.
All organisations and productions need to formalise their HR and employment practices to meet the equality duty and legal framework.
The film and television industry must self-document and self-regulate to prevent unfair and unlawful employment practices.
Funding and development policy that reflects the career cycles of film and TV workers and more research into the barriers parents and carers face.
It also highlights the benefits of returnship schemes (for experienced professionals who have taken an extended career break) and job sharing.
The research follows a 2016 survey carried out by Raising Films, which found that 79% of carers and parents said their caring labour had a negative impact on their work in the film and TV industry. The survey also showed that 63% of carers are freelance or self-employed, and said financial insecurity is a major concern.
Raising Films founder and writer/director, Hope Dickson Leach said: "Today we present our most wide-reaching piece of research – a report that examines and underlines the effects that the casualisation of labour combined with a lack of knowledge around rights and best practice, and often underlined by the assumption that working in the sector is a 'privilege', have had on our workforce."
Jennifer Smith, head of diversity at the BFI, which supported the research with National Lottery funding, said: "This report stimulates debate on a very important issue and provides practical guidance supporting wider inclusion and better working practices so parents and care givers are not marginalised. It chimes with our commitment to support all underrepresented groups through our Diversity Standards."
Raising Films has created a new advisory board from across the industry to build on its work. They are: Yaw Basoah (producer) Kharmel Cochrane (casting director), Sara Putt (agent), Gemma Spector (head of distribution at Pinewood Pictures) and Sudie Smyth (production executive at European Film Bonds).
Last month the BFI launched a £20m Film Skills Strategy plan to both tackle skills shortages in the industry and address the still chronic lack of representation and inclusion in the workforce and "a culture of nepotism".
According to Heather Carey from the Work Foundation, the BFI found that there is still "a pandemic lack of inclusion in the industry" and that recruitment continues to come from a very narrow base, often excluding "women, ethnic minorities, those with a disability and the less financially advantaged."
Raising Films is a UK film industry collective which aims to improve opportunities and conditions for professionals juggling parental and work commitments.