Plus: NYFF unveils inaugural Explorations strand; Academy announces 17 student winners; and more…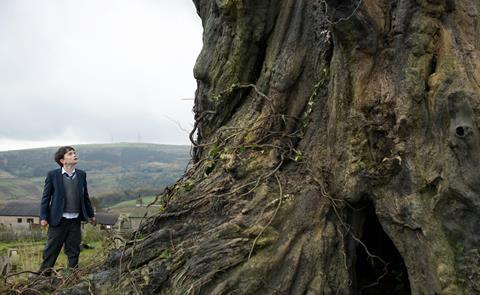 Focus Features has pushed J A Bayona's imminent Toronto world premiere into December.
A Monster Calls will launch on a ten-city run on December 23 before expanding wide on January 6, 2017.
The film premieres in Toronto as a gala presentation on September 9 and recounts the story of the son of a dying woman who befriends a tree-shaped beast.
Liam Neeson, Sigourney Weaver, Felicity Jones, Toby Kebbell and Lewis MacDougall are among the cast. The original release date was October 21. Lionsgate International handles sales outside the US.
Top brass at The Film Society Of Lincoln Center have announced Explorations, a new section of the New York Film Festival from global film-makers "across the spectrum of experience and artistic sensibility." The inaugural roster comprises: Albert Serra's The Death Of Louis XIV; Douglas Gordon's I Had Nowhere to Go; João Pedro Rodrigues' The Ornithologist; Natalia Almada's Everything Else; Gastón Solnicki's Kékszakállú; and Oliver Laxe's Mimosas. Organisers also announced the main slate of shorts. The festival runs from September 30–October 16. For further details click here.
The Academy Of Motion Picture Arts & Sciences has selected 17 winners of the 43rd Student Academy Awards. Previous student winners include Spike Lee, John Lasseter and Cary Fukunaga. Click here to see the winners.
Jennifer Blanc-Biehn has signed on to co-star in Voyeur, a thriller by writer-director Delaney Bishop that began shooting on August 24 in Los Angeles and is set for a spring 2017 release. Riker Lynch, Ayla Kell and Robert Romanus also star in the story of an ill-fated road trip to the Coachella Music Festival in the Californian desert.