Plus: Production begins on Battle Of The Sexes; CAC reports record ad revenues in 2015; FilmRise acquires National Bird; and more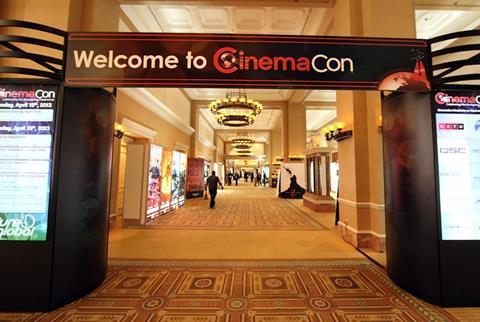 Roughly 69% of the audience for David O Russell's Joy in the US was aged 50 and over, while the demographic captured 70% of the audience for The Theory Of Everything.
The data came out of a CinemaCon panel on Wednesday called Movies For Grown-Ups: Films For An older, Loyal And Growing Theatre-Going Audience.
The session include a comment by Russ Collins of Art House Convergence that the group will cease advertising in newspapers later this year because "it's so ineffective" in the tech-savvy age.
The US cinema advertising industry reported record revenues in 2015 of $716.4m, according to the Cinema Advertising Council. The result marked a 13.4% year-on-year climb from $631.9m and was announced at CinemaCon on Wednesday.
Little Miss Sunshine co-directors Jonathan Dayton and Valerie Faris have begun production for Fox Searchlight on Battle Of the Sexes. Steve Carell and Emma Stone stars in the tale of the notorious tennis match that took place between Billie Jean King. The stellar cast includes Elisabeth Shue, Sarah Silverman, Alan Cumming, Andrea Riseborough and Bill Pullman.
FilmRise has picked up North American rights to Sonia Kennebeck's drone warfare documentary National Bird. The film will receive its North American premiere this week at the Tribeca Film Festival, followed by a theatrical release in the autumn.
Spotlight director Tom McCarthy will receive the 2016 Kanbar Award for excellence in storytelling at the 59th San Francisco International Film Festival, set to run from April 21-May 5.
New York-based Cargo Film & Releasing has picked up international sales rights to Stephanie Soechtig's Sundance selection Under The Gun. Lionsgate holds US rights.
Macrocosm Entertainment and Citizen Skull Productions have begun production on the documentary Street Gang based on Michael Davis' 2008 book Street Gang – The Complete History of Sesame Street. Marah Strauch, whose credits include Sunshine Superman, will direct. Trevor Crafts, Mark Myers, Matt Daley and Heather Kenyon produce.
Film Independent on Wednesday announced the names of the ten filmmakers and six projects selected for the 2016 Documentary Lab, the five-week programme designed to support film-makers currently in post-production on their documentaries. For details click here.
Universal Pictures has changed the title of A Meyers Christmas to Almost Christmas and will keep the Danny Glover comedy on its previously announced November 11 release date.