Plus: Universal retitles The Huntsman; The Danish Girl, Youth in Capri honours; Momentum Pictures, Orion Releasing team on Diablo; and In 90 Degrees Heat wins 2015 DOC LA top directing award.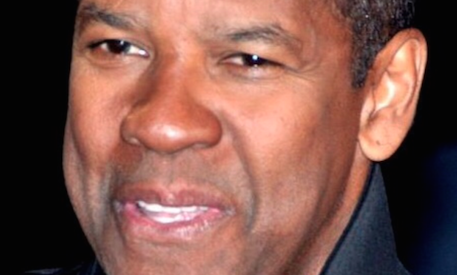 Denzel Washington will receive the Hollywood Foreign Press Association's 2016 Cecil B DeMille Award at the 73rd Annual Golden Globe Awards on January 10, 2016. The award is given annually to "a talented individual who has made an incredible impact on the world of entertainment." Previous recipients include George Clooney, Woody Allen, Jodie Foster, Martin Scorsese, Robin Williams and Al Pacino.
Universal Pictures has retitled The Huntsman as The Huntsman Winter's War and will release the film on April 22, 2016.
Tom Hooper's The Danish Girl will receive the Capri, Hollywood – The International Film Festival's 2015 Humanitarian Award and Paolo Sorrentino's Youth has been named European Film Of The Year. The festival runs in Italy from December 26-January 2.
Momentum Pictures and Orion Releasing have acquired worldwide rights to the Western Diablo starring Scott Eastwood and Walton Goggins. Lawrence Roeck directed from a screenplay he wrote with Carlos de los Rios. Danny Glover, Camilla Belle, Adam Beach and Joaquim de Almeida also star. The film will go on limited theatrical release on January 8 followed by premium VOD on January 18.
Female duo Viana Mikkelsen and Yiva Henrikson have won the top directing award at the 2015 DOC LA film festival for their Swedish film In 90 Degrees Heat. The festival concluded at the weekend.