Plus: Human People begins NYC shoot and Nas to producer soundtrack to Sundance entry The Land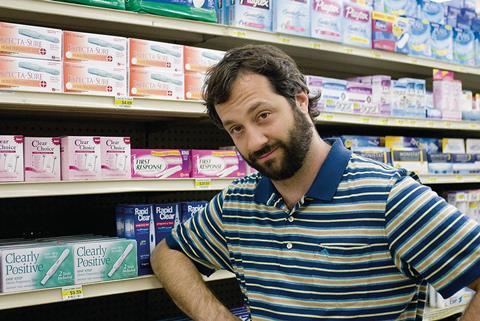 FilmNation has acquired worldwide rights and will fully finance the comedy that Judd Apatow and Barry Mendel will produce through Apatow Productions.
Stand-up comedian and actor Kumail Nanjiani will star in the film that he co-wrote with his wife Emily V Gordon based on true events in their lives. Michael Showalter will direct. UTA Independent Film Group packaged the film and represents US rights.
Production is underway in New York City on Human People, an ensemble story about a day in the life of a group of New Yorkers starring Abbi Jacobson, Michael Cera, Tavi Gevinson, Isiah Whitlock, Michaela Watkins, Ben Rosenfield, Buddy Durress, George Sample III, Bene Coopersmith and Philip Baker Hall. Dustin Guy Defa directs and Joe Swanberg is among the executive producers. UTA helped arrange financing and will handle sales rights alongside Gray Krauss Stratford Sandler Des Rochers LLP.
Nas has come on to produce the soundtrack and serve as executive producer on Steven Caple Jr's upcoming Sundance world premiere The Land. Priority Pictures is among the producers and finances the project about four youngsters from Cleveland who try to escape the clutches of a drug boss and pursue their dreams of becoming professional skateboarders. WME Global helped arrange financing for the film and handles worldwide rights.
5'7 Films and Breakthrough Entertainment have completed production on The Haunted House On Kirby Road, a teen horror feature film written by Adam Rodness and director Stu Stone.
Festival-winning UK film Solitary has landed a December 18 US debut in Los Angeles. Sasha Krane directed the story of a trouble party girl forced to move back in with her aging father. Roger Taylor of Queen composed the score and serves as executive producer. Katharine McEwan produced alongside the film's star Sarina Taylor.