The Chinese consumer electronics company kicked off its US consumer business in San Francisco on Wednesday.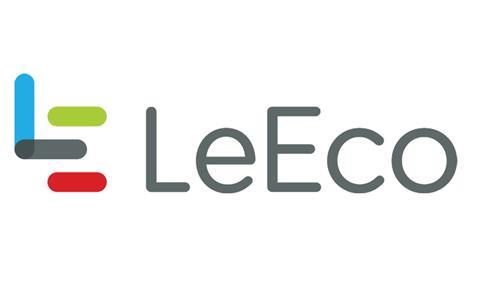 LeEco unveiled phones and smart TVs as well as a plan for its own video business with content partners such as Lionsgate, Seeso, Vice, Machinima, Mitu and Cinedigm.
Select content will be available free to consumers through LeEco's LE app. LeEco also plans to sell an EcoPass subscription plan that will offer unlimited access to Fandor's video library as well as access to a "major content partner" to be announced next month.
IMAX Corporation and Warner Bros Pictures have announced a multi-film worldwide agreement that includes up to 12 new films from the studio's upcoming slate as an extension of their existing partnership. Titles will include Wonder Woman, Minecraft, the Fantastic Beasts And Where To Find Them sequel, Dunkirk and Blade Runner 2049 (in the US only.)
Universal Pictures will release Larrikins on February 16, 2018, and How To Train Your Dragon 3 on May 18, 2018. Both films are from DreamWorks Animation. 20th Century Fox previously announced these dates under its distribution agreement with DreamWorks Animation, which expires at the end of 2017.
Concourse Media co-founders Matthew Shreder and James Andrew Felts have launched cinema products division Concourse Cinema Ventures, a stand-alone venture aimed at developing innovations for the premiere theatrical window through research and development. The first initiative will be unveiled in 2017.
Industry research company Screen Engine/ASI and marketing executive Neil Goetz have teamed up to launch strategic creative think tank The Engine Room. Initial clients include Sony, The Weinstein Company, Fox and Lionsgate.
Former DreamWorks Animation head of development at Alex Schwartz has joined Los Angeles-based Alpha Animation, a division of China-based Alpha Group Co Ltd, as head of production. Schwartz will oversee creative development and production on the animated feature slate as the company sources original material and exploits existing IP for global consumption.
Fortune has partnered with WorkingNation to distribute four ten-minute episodes of FutureWork, a series of digital shorts by documentarian Barbara Kopple. WorkingNation commissioned the series and is a new not-for-profit national campaign dedicated to raising awareness of the looming unemployment crisis and skills gap in the US.