Plus: Order Of Arts And Letters for Michael Keaton; Oscar Wilde honours for Sarah Greene.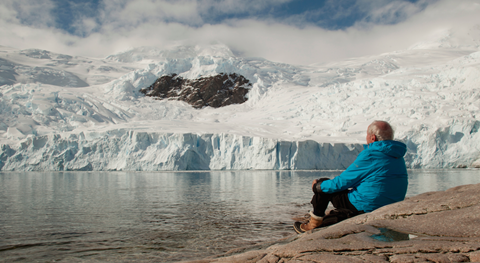 Chicago-based distributor Music Box Films has acquired North American rights to Luc Jacquet's documentary Ice And The Sky and set a second quarter theatrical release. The film centres on glaciologist Claude Lorius, who pioneered the study of ice cores in Antarctica to understand the impact of global warming. Music Box Films president William Schopf brokered the deal with Carole Baraton of Wild Bunch.
Spotlight star Michael Keaton was named Officer Of The Order Of Arts And Letters by France's Minister Of Culture And Communication, Fleur Pellerin, at a ceremony in Paris on Monday. Spotlight earned six Oscar nominations last week and opens in France on January 27.
Sarah Greene will be honoured along with James Corden and Snow Patrol for the US-Ireland Alliance's Oscar Wilde Awards on February 25 in Santa Monica. Greene can currently be seen in the TV series Penny Dreadful and recently starred in the films Noble and Burnt as well as The Guard. J.J. Abrams will emcee the event at his production company Bad Robot.
.