Plus: Jason Blum in CinemaCon honour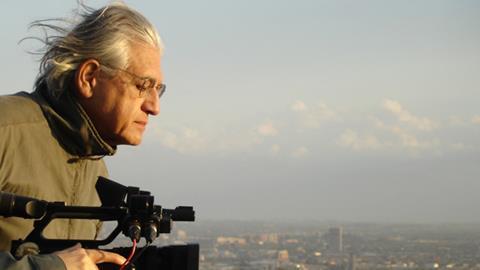 Chilean film-maker Patricio Guzman, who was due to attend IFF Panama to deliver a four-day documentary seminar, has had to return home suddenly to France.
Guzman was due to lead the seminar and conclude on the fifth day with a screening of his Berlinale 2015 Silver Bear winner The Pearl Button (El Botón de Nácar).
The festival, which kicks off on Thursday, is liaising with industry attendees who registered for the event.
Jason Blum will collect the CinemaCon Producer Of The Year Award in Las Vegas on April 14. The Blumhouse Productions founder's credits include Paranormal Activity, Insidious and The Purge franchises, as well as Oscar winner Whiplash. The Purge: Election Year opens on July 1 and Ouija 2 on October 21, both through Universal. CinemaCon runs from April 11-14.
Mary Steenburgen, Paul Reiser, Amber Heard, Wyatt Cenac, Dolly Wells, and Chace Crawford have joined Lake Bell and Ed Helms on comedy What's The Point? Bell wrote and is currently shooting in Los Angeles the story that probes the sanctity of marriage. Bell produces through her More Films with Jett Steiger of Ways & Means, and Miranda Bailey and Amanda Marshall of Cold Iron Pictures. Jason Beck and Andy Bohn of The Film Arcade serve as executive producers. Cold Iron and The Film Arcade are jointly financing.
The Weinstein Company has signed an exclusive first-look television deal with director Antoine Fuqua following their collaboraiton on Southpaw. The arrangement is the first overall deal for the company since moving into television.
USC's School Of Cinematic Arts' annual First Look Film Festival held April 26-28 will showcase itswinning films to CAA, UTA and WME and will take the films on the road. Jurors are Rowena Arguelles of CAA, Peter Dodd of UTA, Rob Carlson of WME, film-maker Chris Weitz, and Cleveland International Film Festival lead programmer Paul Sloop.