The star of Loving, who is in contention for lead acting honours this season, will collect her honour at the 28th annual Palm Springs International Film Festival's awards gala on January 2.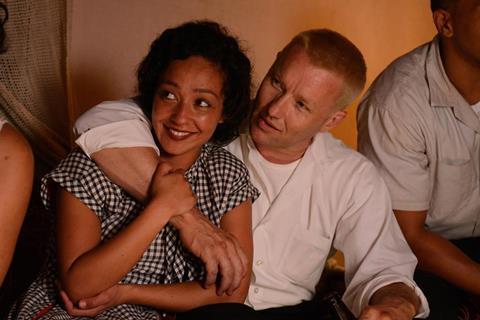 Negga plays Mildred Loving in Focus Features' Loving (Negga is pictured with Loving co-star Joel Edgerton), about the real-life interracial couple that fought discrimination in 1950s America and took their case to the Supreme Court.
Prior recipients of the Rising Star Award include Alicia Vikander, Jennifer Lawrence, Scarlett Johansson, Anna Kendrick, Dakota Fanning, and Terrence Howard.
Negga's credits include World War Z, Noble; Jimi: All Is by My Side, Warcraft and Iona.
Mr. Robot star Rami Malek and Michelle Williams will narrate spycraft texts from top secret documents in Laura Poitras and Henrik Moltke's short film, Project X. The Field Of Vision production will open at New York's IFC Center on November 18 and premiere online in the coming weeks.
Sonar Entertainment has entered into a first-look deal with Robert Downey Jr and Susan Downey's production company Team Downey led by the series Singularity. Downey Jr. will direct the first episode and Anthony Michael Hall will star in the series, based on an idea they co-created.
Dean Devlin's Electric Entertainment has acquired Steve Altiere's sci-fi fantasy spec script Countdown, about a boy who enlists a NASA engineer to save his dying father. Devlin will direct and produce alongside his Electric Entertainment team of Marc Roskin and Rachel Olschan.
The Visual Effects Society will present Marvel Studios executive vice-president of physical production Victoria Alonso with its Visionary Award at the 15th Annual VES Awards on February 7 at the Beverly Hilton Hotel.
Chinese internet company ByteDance and Berlin and LA-based Studio71 have agreed to a global licensing deal to feature content from top YouTube creators subtitled into Mandarin.