The distributor has acquired US rights to Cave Painting Pictures' horror title directed by Jeremy Gillespie and Steven Kostanski.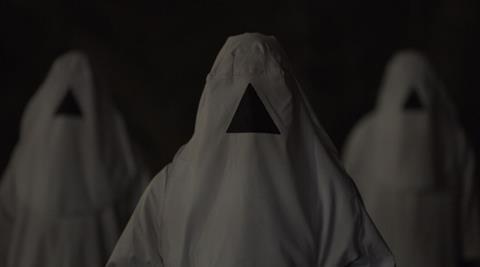 Screen Media has earmarked a theatrical and VOD day-and-date launch for the first quarter of 2017.
Aaron Poole, Ellen Wong, Kathleen Munroe, Stephanie Belding, and Kenneth Welsh star in The Void, about a series of transformations at a rural hospital.
The Void premiered at Fantastic Fest earlier this year. Screen Media negotiated the deal with XYZ Films and CAA.
Appropriate Behavior creator and star Desiree Akhavan, is set to direct Chloë Grace Moretz and Sasha Lane of American Honey in The Miseducation Of Cameron Post, based on Emily Danforth's coming-of-age novel set in 1993 about a girl forced into gay conversion therapy. John Gallagher Jr and Jennifer Ehle will also star in the Beachside and Parkville Pictures drama, which Beachside is fully financing. UTA Independent Film Group represents US rights.
FilmRise has acquired worldwide rights from Submarine and Preferred Content to Michelle Sinclair's debut documentary Chicago: The Terry Kath Experience.
BOND/360 has acquired North American rights from DR Sales to Syrian conflict documentary The War Show. Andreas Dalsgaard and Obaidah Zytoon directed and BOND/360 plans a 2017 launch.
The Santa Barbara International Film Festival will present La La Land stars Emma Stone and Ryan Gosling with the 2017 Outstanding Performers of the Year award on February 3. The 32nd annual Santa Barbara International Film Festival will run from February 1-11.
Grasshopper Film has picked up all US rights from Ruda Cine to Argentinian filmmaker Eduardo Williams's feature debut and Locarno Golden Leopard winner The Human Surge,
Toronto-based 108 Media heads to IDFA in Amsterdam with a slate that includes Cold Love, Exodus, Footprint, and The Great Sasuke.