Plus: Hot Docs to recogniseRosie Dransfeld, Steve James; State Department, Film Independent launch mentorship scheme; Tyler Perry Studios starts production on Boo! A Madea Halloween; and more…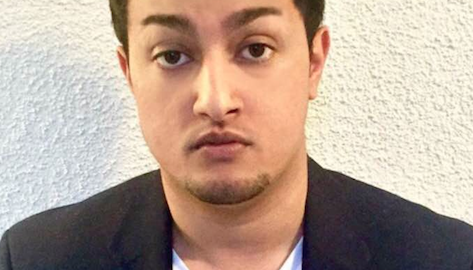 Relativity Media LLC has appointed Tamoor Shafi Chief Digital Officer, effective January 19.
Shafi, founder and former CEO of Omnia Media, will report directly to chairman and CEO Ryan Kavanaugh and will lead digital marketing and brand partnerships for the company.
The Toronto native will also oversee Relativity Digital Studios, which released its first feature, Summer Forever, last July.
Hot Docs will pay tribute to Gemini Award-winning producer and director Rosie Dransfeld with this year's Focus On retrospective during the 23rd annual festival from April 28-May 8. Her credits include Broke, Who Cares? and Anti-Social Limited. Steve James will receive the 2016 Outstanding Achievement Award.
Lionsgate and New Regency announced at the start of NATPE on Tuesday a global TV production and distribution partnership. Lionsgate will distribute via its TV pipelines such New Regency films as Oscar contenders The Revenant and The Big Short, as well as Birdman and Gone Girl. The companies will also develop and co-produce TV series for global audiences.
Former Columbia Pictures president of worldwide production Fred Bernstein has launched Los Angeles-based producer-financier Astute Pictures and said he has the backing of a $50m private equity fund. The first project on the books is Billy, a racially charged period drama that Marty Davidson will write and direct. Former Showtime executive Dominique Telson joins as vp of development and production.
Oscar-nominated Carol screenwriter Phyllis Nagy is creating a series for Paramount Television and Anonymous Content based on Rachel Kushner's Telex From Cuba, about American families caught up in Fidel Castro's revolution.
The US Department Of State and Film Independent have launched Global Media Makers, an international film exchange programme to connect filmmakers with US professionals such as Dear White People director Effie Brown and filmmakers Ava DuVernay, Jay Duplass and Kirby Dick. Twelve content creators will be selected for the first intake from Egypt, Jordan, Lebanon, Morocco and Turkey.
The Sundance Institute and the Dolby Institute, along with the Ray and Dagmar Dolby Family Fund, said on Tuesday that Sundance entries Swiss Army Man and Hunt For The Wilderpeople have both been selected as the 2016 recipients of the Dolby Family Sound Fellowship.
YouTube and Sundance Institute have expanded their multi-year collaboration to support emerging storytellers. New initiatives in 2016 include a curated festival experience and storytelling intensive workshop for YouTube creators and a joint Sundance Institute | YouTube Lab to discover and support new artists creating episodic content.
Tyler Perry Studios has started production on a new Madea film, Boo! A Madea Halloween, to star Perry. Lionsgate will release the film on October 21.
Short film channel ShortsHD in association with Magnolia Pictures will debut 'The Oscar Nominated Short Films 2016' on more than 400 screens across North America, Europe and Latin America on January 29. Programming will include short film Oscar nominees in live-action, documentary and animation categories.
The Writers Guild Of America, West will present comedy screenwriter-director-actress Elaine May with its 2016 Laurel Award for Screenwriting Achievement at the 2016 Writers Guild Awards Los Angeles ceremony on February 13.
Netflix original film Pee-wee's Big Holiday will premiere on March 18 at 12:01am PT. following its world premiere at SXWX.
Dwight Yoakam has joined Stay Fly LLC's Boomtown, the directorial debut of Sabyn Mayfield about a man with modern-day oil fever. Yoakam joins previously announced newcomer Tyler Riggs, Boyd Holbrook, Rachel Brosnahan and Jocelin Donahue. The film is wrapping production in Los Angeles.
XLrator Media has acquired North American rights to the thriller Sun Choke and will release this summer via its Macabre genre label. Ben Cresciman wrote and directed.