Tribeca Enterprises and Chanel have announced the second annual Through Her Lens: The Tribeca Chanel Women's Filmmaker Program to support new and emerging US-based female writers and directors of short-form narrative films.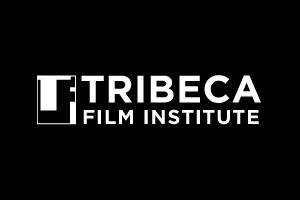 Five filmmakers will receive project support and one will be awarded full financing to produce her short film, along with support of Tribeca Studios and Pulse Films to make the project.
The four other projects will each receive grant funds to continue the development of their films.
The participants are: Ani Simon-Kennedy with Camp Moonlight; Joey Ally with Displacement Therapy; A.V. Rockwell with Feathers; Catherine Eaton with On The Outs; and Sonejuhi Sinha with The Quarry.
The initiative runs in New York from October 25-27.
The Visual Effects Society said on Thursday that five-time Oscar winner Ken Ralston will receive the VES Lifetime Achievement Award "in recognition of his enormous contributions to filmed entertainment." The award will be presented at the 15th Annual VES Awards on February 7, 2017 at the Beverly Hilton Hotel. Ralston won the Academy Award on Forrest Gump and Who Framed Roger Rabbit, among others, as well as the Academy's Special Achievement Award for Star Wars: Episode VI – Return Of The Jedi.
20th Century Fox has extended its second pay window deal with Turkey's SinemaTV for a further five years. The arrangement covers such titles as Gone Girl, Date Night, Penguins Of Madagascar and X-Men: Wolverine.
Tel Aviv-based Cinephil has licensed North American rights to Bond/360 for Christian Krönes, Olaf S. Müller, Roland Schrotthofer and Florian Weigensamer's Austrian documentary A German Life. The account of the life of Adolf Hitler's stenographer Brunhilde Pomsel has also gone in Germany (Salzgeber); Austria (Polyfilm); Switzerland (Agora Films); Czech Republic and Slovakia (Atlantis Entertainment); Hungary (Cirko Film); Italy (Feltrinelli Editore) and Denmark (Camera Film).
Natalie Portman will receive the Achievement In Film Award and Sharon Stone the Career Achievement Award at the 2016 Israel Film Festival, set to run in Los Angeles from November 9-23. Click here for further details.
The Make-Up Artists & Hair Stylists Guild will host its awards show on February 19, 2017, at a location to be confirmed. Nominations are announced on January 10,2017.
Revolver Entertainment has picked up The Cara Project, which explores how Cara Delevingne went from a modelling career to rising star in Hollywood. Revolver is selling the film at MIPCOM and AFM and intends to release it in the US and Canada in early 2017.