Plus: Lionsgate dates American Pastoral; Cohen Media Group to release restored version of Daughters Of The Dust; and more…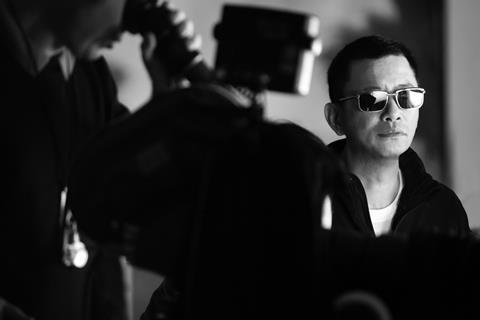 In a rare Los Angeles appearance, the Hong Kong film-maker will discuss his cinematic style and offer personal reflections in conversation with Mad Men creator Matthew Weiner on May 19.
The 'Wong Kar Wai: In Person' event, at the Academy's Samuel Goldwyn Theater in Beverly Hills, will show clips of Wai's work, and offer insights from biographer John Powers, who is releasing a retrospective book he co-authored with Wai.
Shanghai-born Wai's film credits include In The Mood For Love, Days Of Being Wild, Chungking Express, 2046, Ashes Of Time and The Grandmaster.
Lionsgate will release Lakeshore Entertainment's American Pastoral directed by and starring Ewan McGregor alongside Jennifer Connelly and Dakota Fanning on October 21 in limited release and expand on October 28.
The Orchard has promoted Paul Davidson to evp of film and television. Davidson joined the company in 2014 and oversees the film and TV division, including acquisitions, distribution, marketing and strategy. He reports to CEO Brad Navin.
Cohen Media Group's Cohen Film Collection has acquired worldwide rights and will release a restored version of Julie Dash's Daughters Of The Dust in the autumn to mark its 25th anniversary. Liz Mackiewicz will handle select international sales in Cannes.
Covert Media has hired Chet Devaskar as evp of business and legal affairs. Devaskar reports to CEO Paul Hanson and will also focus on Covert's film production slate and handle all above-the-line talent deals and financial closings for upcoming production projects.
Invincible Pictures has acquired US rights to Kevin Smith's recent Sundance world premiere Yoga Hosers. Lily Rose Depp and Harley Quinn Smith, star in the second instalment of Smith's True North Trilogy, which began with the 2014 Justin Long and Michael Parks film Tusk. Smith will tour the US and present screenings of the film in June and July.