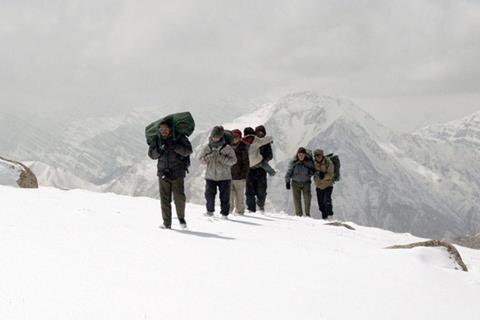 New York-based Juno Films has acquired North American rights to US-Indian drama The Sweet Requiem, directed by Ritu Sarin and Tenzing Sonam, from the film's producer Shrihari Sathe.
The film, which premiered at Toronto, follows a Tibetan refugee living in Delhi who decides to confront the man she believes to be responsible for her father's death.
Sarin and Sonam's credits include Dreaming Lhasa (2005), which was executive produced by Jeremy Thomas and Richard Gere, and award-winning documentaries The Sun Behind The Clouds (2010) and When Hari Got Married (2012).
Meanwhile, Palestinian drama Screwdriver, also produced by Sathe, has been sold to Potential Films for Australia and New Zealand. Directed by Bassam Jarbawi, the film tells the story of a man on the West Bank struggling to live up to his status as a hero after being released from 15 years of imprisonment.
Ziad Bakri heads the cast of the film, which premiered in last year's Venice Days and also played in Toronto.