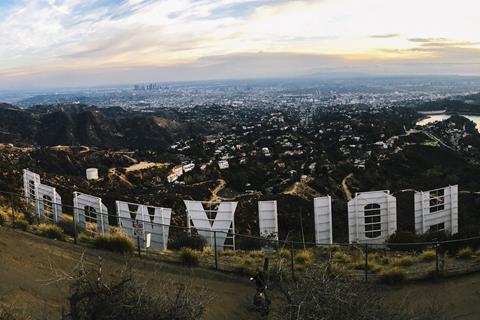 The US Department of Justice (DoJ) has weighed in on the long-running dispute between the Writers Guild of America and the talent agencies, arguing that the Guild is not exempt from antitrust law.
The DoJ filed a legal brief on Tuesday (26) as a judge prepares to rule on a motion brought by the Guild in October to throw out a case by WME, CAA and UTA arguing "group boycott".
The agencies claim the WGA behaved illegally when it urged members last spring to fire their agents as a strategy to force agencies to end the practices of packaging fees and affiliated production entities. The Guild claims it is exempt from antitrust law because it is a union.
In its brief, the DoJ wrote: "The Writers Guild's motion to dismiss is premised on the notion that as a legitimate union its judgment about what is best for its members cannot be 'second-guess[ed]' by this Court. Application of the labor exemptions here, however, is not so facile.
"The pleadings in this case raise several factual disputes that this Court must resolve before holding either the statutory or non-statutory labor exemption applicable here to ensure that federal antitrust law is not discarded inappropriately. Otherwise, the Court may disrupt the proper balance between federal labor law and federal antitrust law and undermine the fundamental protections for competition and consumers embodied in the federal antitrust laws."
The DoJ urged Judge Andre Birotte to conduct a factual analysis when her court in Downtown Los Angeles convenes on December 6 to adjudicate on the WGA's motion.
On Tuesday evening WGA West president David A. Goodman hit back at DoJ antitrust division head Makan Delrahim's involvement in the matter. "It's not surprising that Trump's Justice Department has filed a brief designed to weaken a labor union's effort to protect its members and eliminate conflicts of interest by talent agencies," Goodman said in a statement. "The agencies' antitrust claims are contrary to Supreme Court precedent, and we remain confident that the court will dismiss them."
It is the second time in a week that the DoJ has publicly addressed a matter relating to Hollywood after Delrahim delivered a speech on the Paramount consent decrees governing relations between studios and exhibitors.