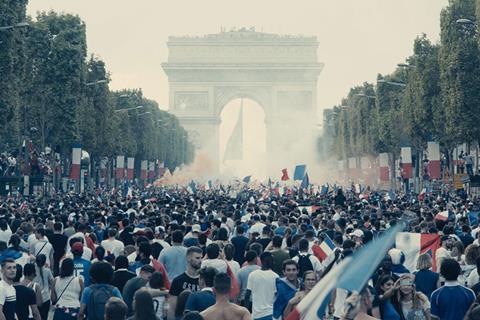 The 23rd annual COLCOA French Film Festival in Los Angeles will open on Sept. 23 with the US premiere of Ladj Ly's hit Cannes drama Les Misérables.
The line-up includes the North American premieres of Costa-Gavras' political thriller Adults In The Room, the Dardenne brothers' drama Young Ahmed, Christophe Honoré's On A Magical Night, Cédric Klapisch's Someone, Somewhere, Cédric Kahn's Happy Birthday, and Marie-Sophie Chambon's debut feature Stars By The Pound.
Receiving its US premiere is Fabienne Godet's Our Wonderful Lives, and Netflix will present Jérémy Clapin's animation I Lost My Body ahead of its US release.
COLCOA Classics will pay tribute to the late Agnès Varda and French composer Michel Legrand, show Jean Renoir's Toni, and Jacques Becker's digitally restored 1954 mob film Touchez Pas Au Grisbi – the last two in association with Janus Films.
The festival, which runs at the Directors Guild of America from Sept. 23-28 and is organised by the Franco-American Cultural Fund, a partnership of DGA, MPA, SACEM and WGA West, will show more than 25 films
"This high-profile program includes several films from Cannes and Venice programmed for the first time in the U.S., as well as films presented before their release in France," said COLCOA executive producer and artistic director François Truffart. "It shows the faithfulness of distributors, producers and sponsors, who strongly believe that COLCOA has become an established event in Hollywood."
For more details click here.