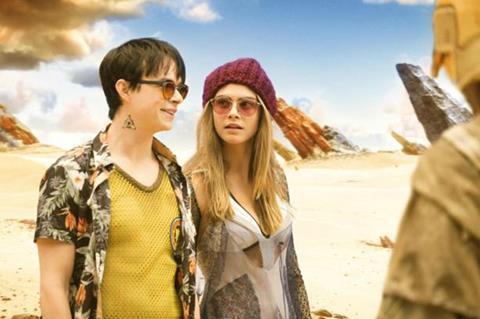 Valerian, current box office smash Star Wars: The Last Jedi, and awards favourite The Shape Of Water are among the 10 films that remain in contention for the visual effects Oscar at the 90th Academy Awards in 2018.
The Academy announced the selections on Monday (December 18). The films in alphabetical order are:
Alien: Covenant;
Blade Runner 2049;
Dunkirk;
Guardians Of The Galaxy Vol. 2;
Kong: Skull Island;
Okja;
The Shape Of Water;
Star Wars: The Last Jedi;
Valerian And The City Of A Thousand Planets; and
War For The Planet Of The Apes.
The Academy's visual effects branch executive committee determined the shortlist. All members of the branch will be invited to view 10-minute excerpts from each of the shortlisted films on January 6, 2018.
Following the screenings, the members will vote to nominate five films for final Oscar consideration. The Academy will announce the nominations on January 23, 2018, ahead of the 90th Oscars ceremony on March 4, 2018, in Hollywood.
In separate announcements on Monday, the Academy unveiled 141 original scores and 70 original songs in contention.