Producer body set to relocate to Amsterdam from Paris in early 2017.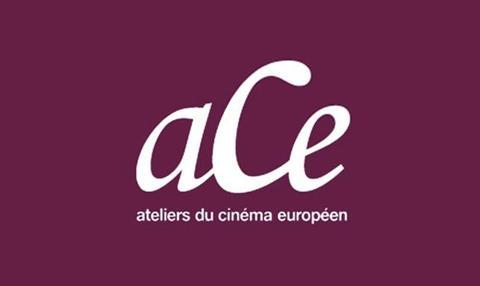 Former CineMart and Rotterdam Lab manager Jacobine van der Vloed has been hired as director of the producers body Ateliers du Cinéma Européen (ACE).
Her appointment is a consequence of the body's imminent move from its current home of Paris to Amsterdam in the spring and will take effect from Jan 1, 2017.
Board memberMarleenSlot of Amsterdam-based Viking Film said the move had been prompted partly by rising costs in Paris and the offer of additional funding from the Netherlands Film Fund (NFF).
ACE president Simon Perry has been busy over the last 12 months looking for new sources of income and a new location.
The move comes at a time when the Netherlands is becoming an increasingly important player on the international co-production scene following the introduction of a 30% tax rebate scheme in May 2014.
Slot noted NFF director Doreen Boonekamp had played a key role in the decision to move by greenlighting additional funding for the body.
"Co-productions have become much more important in the Netherlands in recent years and I think the fund really saw an opportunity," she said.
Beyond this, van der Vloed noted that the Netherlands film industry has a long tradition of looking beyond its borders for partners and projects.
"From the Binger in the past to CineMart, which is a big co-production market, and the Hubert Bals Fund, the Netherlands is a country which has always been outward-looking," she said.
Van der Vloed has worked with several festivals having started at the International Film Festival Rotterdam in 2005, where she worked with CineMart, the Rotterdam Lab and the Hubert Bals Fund. She is also a founder of the Art:Film initiative aimed at making connections between the film and art world.
New Team
Van der Vloed replaces current ACE chief Ronan Girre, who joined ACE in September 2007 as financial director before being promoted to the role of chief executive.
Head of events Emmanuelle Döry, who is unable to transfer to Amsterdam for personal reasons, is also leaving. She will replaced by Maegene Fabias, who worked with van der Vloed at CineMart.
Current financialcontrollerAlice Cubadda will transfer to Amsterdam, where she will be joined by former staffer Al Williams, who is returning.
23-year history
ACE was created in 1993 by a group of European producers, led by René Cleitman and David Puttnam, as a networking and development and support body for independent European producers.
It currently has some 200 members from across the EU as well as a number of non-EU territories including Canada, Israel, Australia, New Zealand and Brazil.
Each year it invites another 16 producers to join. The 2016 intake included Claire Gadéa of Paris-based MPM Film, Simone Gattoni of Italian production house Kavac Film and Junyoung Jang from the UK's February Film.
The ACE office in Paris will remain operational until end-February to close the financial year.