The duo will play an eccentric couple in this crime story that is based on true events.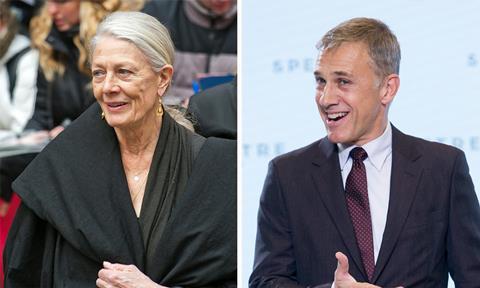 Vanessa Redgrave will star alongside Christoph Waltz in his directorial debut Georgetown.
The Oscar-winning duo will play an unconventional couple in this crime drama inspired by the true story of Albrecht Muth, who was convicted in 2011 for murdering his much older socialite wife in Washington DC.
Pulitzer Prize-winning author David Auburn wrote the screenplay, with Brett Ratner producing through his production company RatPac Entertainment together with David Gerson and John Cheng.
Artist and filmmaker Andrew Levitas will also produce through his company Metalwork Pictures, which is also financing. Len Blavatnik of RatPac Entertainment will executive produce.
Cornerstone Films will oversee international sales and distribution and will commence sales in Cannes. ICM will handle the US sale.
The true story was first reported in the New York Times Magazine in a piece called 'The Worst Marriage in Georgetown' by Franklin Foer.
The story centres on German-born Georgetown socialites Elsa Breht (Redgrave) and her husband Ulrich Mott (Waltz), who is nearly three decades her junior.
On the morning of August 13th 2011, hours after a lavish dinner hosted by Mott, Elsa was found dead and Mott immediately became prime suspect in her murder.
Brett Ratner said: "Christoph is one of the most acclaimed actors of our generation and I was greatly inspired by his vision in bringing David Auburn's phenomenal script to the big screen. I really believe in Christoph as a filmmaker and I am thrilled to be producing his directorial feature debut."