EXCLUSIVE: Company also takes on Venice Out of Competition title Ryuichi Sakamoto: Coda.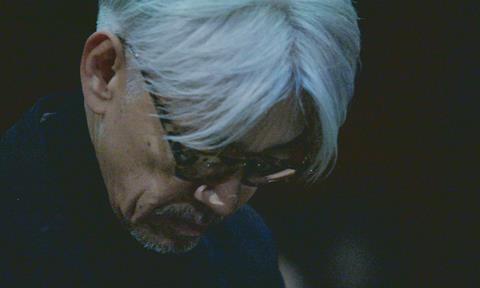 Paris-based sales company Doc & Film has unveiled a slew of deals on Frederick Wiseman's Venice Golden Lion contender Ex Libris – The New York Public Library.
The documentary, going behind the scenes of the world-famous public library, was revealed on Thursday as being one of the titles in the Venice Film Festival's main competition.
Doc & Film CEO Daniela Elstner said the feature had pre-sold to Spain (La Aventura Audiovisual), Korea (Jinjin), Taiwan (Joint Entertainment), China (Lemon Tree) and Switzerland (Xenix).
"Other territories are under negotiation and it will be released in France on 1st November by Meteore Films," she added.
Wiseman's film delves into how the New York Public Library continues traditional activities while adapting to the digital age.
Venice sales pick-up
In other Venice-related news, Doc & Film has also taken on sales of Stephen Schible's Ryuichi Sakamoto: Coda which will premiere Out of Competition at the festival.
"Director Stephen Schible filmed music and cinema legend Ryuichi Sakamoto over the course of five years, delivering a poetic, powerful portrait of this immense artist and Oscar winner," said Elstner.
It is the first major documentary about the Japanese musician and composer, who won an Oscar for his score for The Last Emperor and also composed music for features including The Sheltering Sky, The Little Buddha and The Revenant. It is produced by Borderland Media and Cineric, Inc
"Doc & Film has been following the project since 2014 and is very excited to present it in Venice as a world premiere," added Elstner.
The film will have a wide release next November in Japan, where it is distributed by Kadokawa. Rights for all other territories are currently available.
The company is also handling Faouzi Bensaïdi's drama Volubilis, which will premiere in Venice Days after invitation only market screenings at Cannes in May.
Set against the backdrop of the Moroccan city of Meknes, it revolves around financially straitened, newly-weds Abdelkader and Malika who dream of setting up home alone, away from their families.
But one day Abdelkader experiences a violent incident at work that will turn their destiny upside down.
Locarno Piazza Grande title
Prior to Venice, Doc & Film will be at Locarno with Nadir Moknèche's bittersweet family Lola Patar which will world premiere on the Piazza Grande.
Tewfik Jallab stars as a young man who goes in search of his estranged father following the death of his mother, only to discover that Farid has become Lola. Fanny Ardant co-stars in the role of Farid/Lola.
Doc & Film summer-autumn festival run will continue into Toronto where it is handling sales on Gaël Morel's timely drama Catch The Wind starring Sandrine Bonnaire as a French factory-worker who follows her job to Morocco when it delocalised to cut labour costs.
It will get its international premiere as a Special Presentation. Les Films du Losange is due to release the film in France this November.