Shawn Christensen's Before I Disappear in 12-strong competition line-up.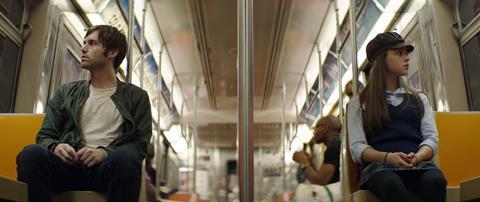 Scroll down for full list
Venice Days (Aug 27 to Sept 6) has unveiled the line-up for its 11th edition, opening with Kim Ki-Duk's One On One and closing with Alex de la Iglesia's footballer documentary, Messi.
The 11-day event, which runs as an independent sidebar of the Venice Film Festival, will play 12 features in competition – the first time Venice Days has hosted a competitive element.
Those competing for the €20,000 ($27,000) Venice Days Award, split between the winning director and international distributor of the film, include Shawn Christensen's SXSW winner Before I Disappear; Guy Myhill's The Goob; and Laurent Cantet's Return to Ithaca.
The jurors for the Venice Days Award will be 28 young participants – one from each of the 28 EU member countries.
A total of 678 feature films were submitted between January and July. Including films viewed at festivals and markets, a total of 1,350 features were considered of which 20 were selected, including six debuts and three shorts from 12 countries.
Other prizes
All the first films on the Venice Days programme will compete for the Lion of the Future (Luigi de Laurentiis Prize) for the best debut film in the entire Venice Film Festival.
They will also compete for the Europa Cinemas Label Prize for best European film and the FEDORA Prize (European and Mediterranean film critics' federation) for best film and best young director.
An Audience Award, named the BNL People's Choice Award, assigned by accredited viewers at the Venice Film Festival is also in the works.
Special events in the programme will be held at the theatres in the Casino (Perla and Perla 2), the Hotel Excelsior (the Film Market) and the Villa degli Autori, which has been remodelled to add new spaces and services.
For the third consecutive year, a Women´s Tales programme will be centred around female creativity, presenting two short films on August 28 and four Q&As with leading women artists in film worldwide on August 29-30.
The sidebar will also relaunch its partnership with the Tribeca Film Festival, that will bring a US feature film showcased at Tribeca to Venice for the second year in a row, with Venice Days as the setting for its international premiere.
Venice Days was launched in 2004 as the Lido's answer to Cannes' parallel Directors Fortnight.
Like its French counterpart, the selection is run completely autonomously from the Venice Film Festival although it uses its screens and has its blessing.
Official Selection
Opening film, out-of-competition
One On One (S Korea)
Kim Ki-Duk
Closing film, out of competition
Messi
Alex De La Iglesia
El 5 De Talleres (Argentina)
Adrián Biniez
Return to Ithaca (Retour a Ithaque) (France)
Laurent Cantet
Before I Disappear (US-UK)
Shawn Christensen
The Dinner (I Nostri Ragazzi) (Italy)
Ivano De Matteo
Les Nuits D´Ete (France)
Mario Fanfani
Patria (Italy)
Felice Farina
Metamorphoses (France)
Christophe Honoré
Between 10 And 12 (Tussen 10 En 12) (Bel-Fra-Neth)
Peter Hoogendoorn
The Farewell Party (Mita Tova) (Israel)
Sharon Maymon, Tal Granit
The Goob (UK)
Guy Myhill
Labour Of Love (Asha Jaoar Majhe) (India)
Adityavikram Sengupta
They Have Escaped (He Ovat Paenneet) (Fin-Neth)
Jukka Pekka Valkepaa
Special Events
9x10 Novanta (Italy)
Collective project
In collaboration with the Tribeca Film Festival:
The Show Mas Go On (Italy)
Rä Di Martino
The Lack (Italy)
Masbedo
Five Star (US)
Keith Miller
Miu Miu Women's Tales
#7 Spark And Light (It-US)
So Yong Kim
#8 Somebody (It-US)
Miranda July
Lux Prize
Class Enemy (Razredni Sovraznik)
Rok Biček
Ida
Pawel Pawlikowski
Girlhood (Bande De Filles)
Céline Sciamma