Illumination Entertainment founder and The Secret Life Of Pets producer will be honoured with an in conversation event and a special screening.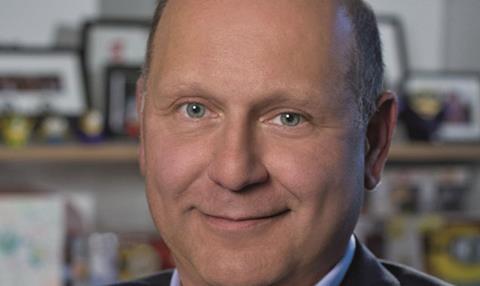 This year's Venice Film Festival (Aug 31 - Sept 10) will pay tribute to US producer Chris Melendandri for his contribution to the field of animated films.
Meledandri, founder and CEO of Illumination Entertainment and Oscar-nominee for Despicable Me 2, will be feted on September 5 at the Sala Giardino with a screening of The Secret Life of Pets ahead of the film's Italian opening in October.
The tribute will also feature an in conversation event with Meledandri, as well as footage from his next film Sing, which will premiere at Toronto.
Festival director Alberto Barbera commented: "Chris Meledandri has revolutionised our way of understanding and making animated film with his more than excellent achievements, both in terms of quality and box office, thanks to careful and skilfully-targeted investments.
"Under his leadership, Illumination Entertainment has grown into one of the most dynamic and innovative creative hubs in the world of animation in a matter of years. This tribute from the Festival wishes to spotlight the artist's extraordinary contribution, leading to worldwide hits such as Despicable Me and Minions, both of which changed our relationship with cartoons forever."
Illumination Entertainment is the animation studio behind the hit Despicable Me franchise which includes Minions, the second highest grossing animated film of all time. Other films from Illumination include Hop (2011) and Dr. Seuss' The Lorax (2012).
Projects on the company's slate include Despicable Me 3 and Dr. Seuss's How the Grinch Stole Christmas.