Children's television producers and networks have been forced to navigate a new landscape in light of "structural and economic crisis", a Ventana Sur panel audience heard on Thursday.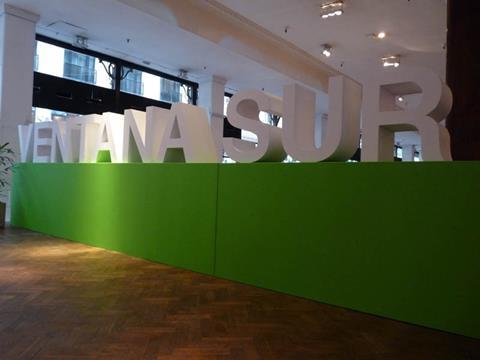 Natalie Altmann, founder of French producer Media Valley, explained during a session on global trends in the children's series market that the proliferation of new platforms had fundamentally changed the way the sector operates.
"There is a structural and financial crisis that our industry has gone through," Altmann said. "Kids don't access content in the same way they used to – they have access through apps, iPad and game consoles, which has led to audience fragmentation."
"It's caused generalist channels to disengage from kids content," she added, noting that advertising revenue from children's networks had plummeted since the 2008 economic crash and was no longer considered a value proposition by some companies.
Altmann noted that tablet adoption among children had doubled in the UK in the last two years, while smartphone ownership had doubled in the last five.
'Tablets are made for kids'
To that point, former Cartoon Network executive Heather Kennyon now of US-based Citizen Skull Productions said, "Tablets are made for kids. They're small, they can be held close… you don't have to share it with your little brother."
These recent, well documented shifts in media consumption had led to an erosion in what Kennyon called channel identity.
"You have to have your show on Netflix but that can be [viewed] on the tablet. Now they're not watching you channel where you sell the next hit."
Netflix has relied on branded content as a way of standing out on the streaming service's home page, but Kennyon said the online giant was aggressively moving into original content, as it has been doing in TV and features for grown-ups.
As a result the networks have been greenlighting original material faster than ever to avoid missing out, where once they could take up to a year to agree to buy content.
Production has increased and the rate of production has accelerated, Kennyon said. Nowhere was this more evident than on YouTube, which she described as "the monster." Yet original content on that platform is inevitably built around a YouTube celebrity.
Networks retain power through brand ties
Because established networks like Disney Junior and Nick Jr work with known brands, they remain powerful players in the merchandising business and command the lion's share of shelf space on toy retail giants Walmart, Toys "R" Us and Target.
"If you have a pre-school show, Disney Jr and Nick Jr are the Holy Grail," Kennyon said. "These guys still have merchandising tie-ins – not so much Amazon and Netflix properties yet."
Broadcasters have become a marketing partner, Altmann noted, where once it was merely a client in the chain originated by producers. Now broadcasters, acutely aware of falling advertising, look for a return on their investment.
In terms of the volume of children's programming in Europe, Altmann said France was the leader with its quota system obliging networks to carry French product subsidised by government agency CNC and regional bodies. National and international tax credits increase the appeal for local producers.
In 2015 French companies produced 285 hours or the equivalent of 30 series of children's television, which accounted for 45% of total children's programming broadcast in the country compared to 32% from US producers.
The UK ranked as the second largest producer of children's programming, followed by Italy, Spain and Germany, where Altmann noted there was no quota in place.
The Brexit waiting game
The producer said while the UK was a strong creative community, recent political upheaval left questions unanswered. "What will be the effect of Brexit? We don't know. If you're going to make a show in the UK, will it be a UK show?"
For producers of adaptations, Altmann suggested Europe's shared culture of literature, history and legends made book adaptations broadly appealing to broadcasters. In those cases, pre-financing or co-productions was a good way to structure a project.
Original content tended to be easier to co-produce because it is more flexible and can cross borders.
Adriano Schmid of Discovery Networks Latin America, said the network had broadened its focus now from pre-school to the four-eight-year-old demographic.
"We know that the more we retain our audience and focus on older kids without alienating the younger ones, the better chance we will have of getting this audience to stay with us."
Schmid said there was "a thirst" at the US networks for original content because they were "tapped out" of branded content.
Earlier in the day a panel audience heard how Latin American film commissions operate. The speakers were Silvia Echeverri of Proimágenes Colombia, Film Finances Inc senior vice-president Paula Manzanedo Schmit, Italian Film Commission president Stefania Ippoliti, and Nneka Luke, film commissioner of Trinidad & Tobago.
Separately, officials from the province of Córdoba, in Andalusia, Spain, announced their new law promoting the audiovisual industry.