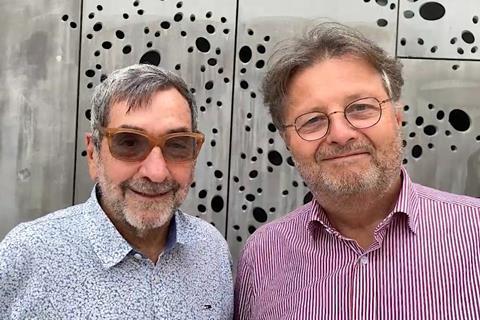 Ventana Sur organisers anticipate a record number of participants to descend on Buenos Aires for the in-person return of Latin America's leading audiovisual market running November 28–December 2.
This year's edition is loaded with animation and genre, a profusion of works in progress as well as video game projects and the arrival of Spanish Screenings On Tour.
Ventana Sur is heading towards a record attendance this year as organisers said more than 2,500 participants including 400 from Europe, 100 from North America and 400 from Latin America (excluding Argentina) have registered so far. There are some 1,600 participants from the host country, followed by 150 from Spain, 10 from Brazil, 80 from Chile, and 79 from each of France and the US.
Co-market directors Bernardo Bergeret and Jerome Paillard say there are 1,634 features, series, miniseries in post, scripts, and projects in development or lined up for development across the market's 11 sections.
Despite the daunting challenge of hosting a market in a country facing close to 100% year-on-year inflation, Paillard, who stepped down as Cannes Marché head this year after a lengthy tenure, says Argentina's film body INCAA continues to throw its weight behind the event. The film body is currently led by Nicolás Batlle following the exit of Luis Puenzo in April.
Bergeret adds: "We will not hide the fact that it is a complicated year. In terms of budget, we had to make difficult choices and reduce the level at which we could invite people. But the professionals reacted very well and it didn't prevent all those who wanted to come from making the trip. We also have the renewed support of [Creative Europe] Media for three years. This obviously gives us a slightly better visibility."
Video games, TV series sidebars
Aside from the showcase line-ups the upcoming edition brings new elements. Launched last year, the video games section "Maquinitas, let's Play" has increased its agenda with 13 Latin American projects and will welcome a strong French delegation.
Noting the establishment of games as a serious part of the audiovisual ecosystem, Bergeret says, "The increasingly frequent use of the [computer graphics video game engine] Unreal Engine in films and series has been one of the most solid contributions of the game to audiovisual production. I think we are now seeing a creative, artistic collaboration."
New awards will be granted under the auspices of SoloSerieS, a TV project competition backed by Netflix, BBC Studios and digital platform Flixxo. Netflix selections include Gladys and Mangata from fast-rising Chilean filmmakers Dominga Sotomayor (producer on Chile '76, formerly known as 1976; segment director on The Year Of The Everlasting Storm), and Francisca Alegría (Sundance 2022 selection The Cow Who Sang A Song Into The Future), respectively.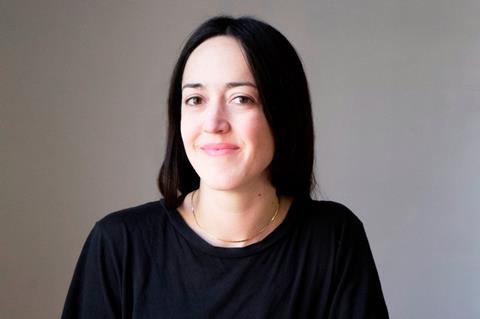 Genre sidebar Blood Window includes the brand new $25,000 Tinta Oscura prize. Some of the most anticipated projects in the three subsections of the 30-title selection are Tamae Garateguy's Fuckin' Sexy Doll and Jimena Monteoliva's The Queen, both from Argentina, as well as Andrés Beltrán Nossa's debut Anomic (Col) and Huahuantin (Mex) from Christian Díaz Pardo and Pablo Jofré López.

Proyecta highlights 15 first or second feature projects and will offer a new $5,000 cash prize. The section is dedicated to fostering co-productions between Latin America and Europe and an open call drew 172 submissions, indicating a strong desire among regional talent to establish close ties with Europe.
Titles include The Meltdown by Manuela Martelli (whose Chile '76 premiered in Cannes Directors' Fortnight this year) and Rodrigo Litorriaga's Hashtag Santiago, both from Chile; Venezuelan Kids Swimming In The Lake by Michael Labarca; and Helena Taberna's Us (Spa).
Bergeret expresses particular satisfaction with the fledgling scripts market section launched in 2020, "El principio del film" (which translates to "the beginning of the film"). "We rescue in that way the writers' prominence," he says. "They are where projects begin, without doubt."
Work in progress sections Primer Corte and Copia Final will offer among their slates Mauricio Calderón's All The Fires (Mex) and Natalia Santa's Malta (Col-Arg) in Copia Final, and Andrea Nachón and Papu Curotto's León (Arg) and Germán Tejada's Los Inocentes (Per-Mex) in Primer Corte. Both are robust discovery platforms and include this year eight debut filmmakers among a 12-strong line-up. Primer Corte sidebar FIP brings six additional works.
Animation!, Spanish Screenings On Tour
One of the strongest elements of Ventana Sur is Animation!, which in its first six years has invited more than 1,000 projects from 20 Latin American countries. This year it presents 14 feature and series pitches comprising seven in each format. The selection includes Gabriel Nobrega's feature The Friends from Brazil, and two series from Argentina: Ezequiel Torres' Esther and The Impossible Future from Martín Haas and Antonio Balseiro.
A heavy Spanish presence arrives in Buenos Aires with the Spanish Screenings On Tour. This international promotion of the country's cinema stems from a partnership between ICAA Film Institute, the Foreign Commerce Institute (ICEX) and the festivals of San Sebastian and Málaga, backed by the European Union's stimulus package NextGenerationEU.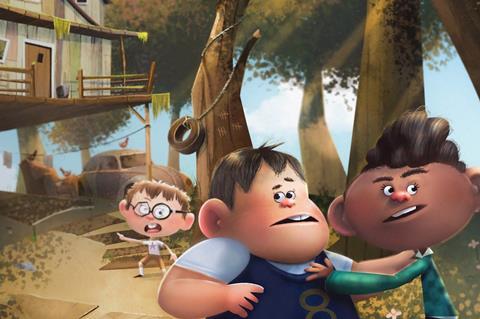 The selected projects and films are spread out across several sections. Spanish Screenings On Tour will present in total 21 projects, seven works in progress, 21 market screenings, and three market premieres alongside a remakes market, networking activities and panels.
Paillard says "Ventana Sur has been key in the development of the relations with Europe" since its inception 14 years ago, adding: "We have plenty of examples of co-productions which started just because producers or sales agents were invited to come to Buenos Aires. On the other hand, the number of Latin American participants in Cannes has more than doubled in 10 years. The panels and conferences have also made a relevant contribution in opening the dialogue and reinforcing the bond between different territories."
Ventana Sur also provides a video library for certain sections as well as a platform for online meetings.