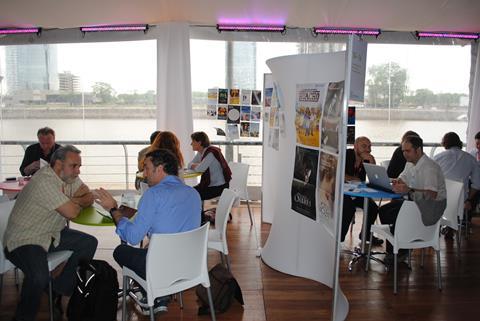 Ventana Sur brass have announced the projects selected for the Buenos Aires market's Copia Cero programme.
The second edition of Copia Cero showcases recently completed features by filmmakers from Argentina, Brazil, Chile, Mexico, Uruguay and Venezuela who have made films before.
The six selections and their countries of origin are listed below:
Los Ultimos Romanticos (Argentina-Uruguay), dir: Gabriel Drak; Le Negrada (Mexico), dir. Jorge Perez Solano; and Yo, Imposible (Venezuela-Colombia), dir: Patricia Ortega.
Rouding out the showcase are: Guerra de Algodao (Brazil), dir: Marilia Hughes and Claudio Marques; Magali (Argentina), dir: Juan Pablo di Bitonto; and Dry Martina (Argentina-Chile), dir: "Che" Sandoval.
Ventana Sur runs from November 27-December 1.