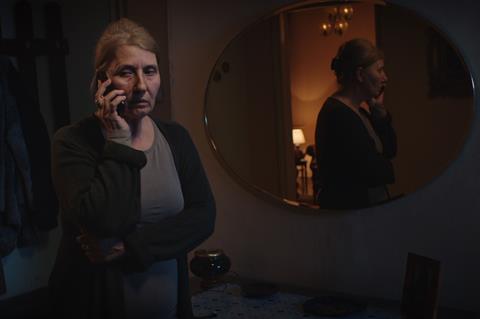 Kaltrina Krasniqi's Vera Dreams Of The Sea was awarded the Tokyo Grand Prix at the close of the Tokyo International Film Festival (TIFF) on Monday night.
Set in Kosovo, the film follows a woman who discovers she may lose her house after her husband dies by suicide. The film received its world premiere in the Horizons section of this year's Venice film festival. The Tokyo Grand Prix / Governor of Tokyo Award comes with a cash prize of $30,000.
La Civil, directed by Romanian filmmaker Teodora Ana Mihai and shot in Mexico, was awarded with TIFF's special jury prize, while best director went to Kazakhstan's Darezhan Omirbaev for Poet.
Best actress went to Julia Chávez for her role in The Other Tom, a Mexico-US collaboration directed by Rodrigo Plá and Laura Santullo. The award for best actor was split between four actors in Kurdish filmmaker Bahman Ghobadi's The Four Walls – Amir Aghaee, Fatih Al, Barış Yildiz and Onur Buldu.
Crane Lantern, directed by Azerbaijan's Hilal Baydarov, took the award for best artistic contribution. Just Remembering, directed by Japan's Matsui Daigo, was presented with the Audience Award, as well as receiving a jury special mention.
In the Asian Future competition for up-and-coming Asian filmmakers, the award for best film went to World, Northern Hemisphere, directed by Iranian filmmaker Hossein Tehrani. The debut feature revolves around a 14-year-old boy who is the breadwinner for his fatherless family.
TIFF also announced two winners in its Amazon Prime Video Take One Award, which aims to discover new Japanese directors through an open call for short film submissions. Kim Yunsoo took the main award for Sunday & Calm Sea, while the special jury prize went to Sangoumi Midori for Under The Bridge. The awards come with cash prizes of Y1m and Y500,000, respectively, and the opportunity to explore the production of a feature film with Amazon Studios.
The festival, which held physical screenings in the Hibiya-Ginza area, reported a total of 29,414 admissions for 126 films, compared to 40,553 admissions for 138 films at its 2020 edition. In addition to screenings, TIFF also held a series of masterclasses and the Asia Lounge Conversation Series in a hybrid format.