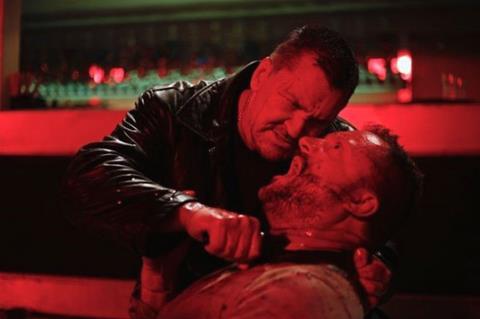 In a deal finalised just before AFM, British gangster film Rise Of The Footsoldier: The Spanish Heist, which is being sold by Carnaby International, has been bought for North America by Vertical Entertainment, which is planning a theatrical release.
The film is a standalone prequel to the earlier Rise Of The Footsoldier crime action dramas and stars Craig Fairbrass, Terry Stone and Roland Manookian. Signature Entertainment is releasing in the UK on November 8 under the title Rise Of The Footsoldier 4: Marbella.
Carnaby International is also handling sales for the rest of the world. Directed by Andrew Loveday with a screenplay by Will Gilbey, the film is produced by Tiernan Hanby and Loveday (also Carnaby's joint CEO).
Set in the underworld of 1990s club culture, the gangster action sees Fairbrass's Pat Tate, fresh out of prison, heading to Spain to seek revenge against a nemesis and getting involved in the biggest drug deal of his life.
Carnaby is also pre-selling mountaineering drama Summit Fever, directed by Julian Gilbey, who co-wrote and directed the original Rise Of The Footsoldier in 2007.