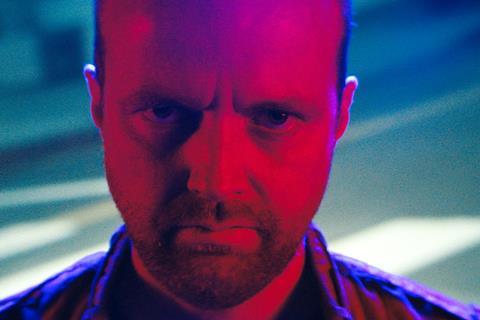 Vertical Entertainment has acquired worldwide rights to thriller Stalker and is selling international rights at this week's AFM.
Vertical plans an early 2021 release for the film (previously known as Blinders), which screened this summer at the FrightFest UK virtual festival and won the Dark Matters Audience Award at the Austin Film Festival.
The second feature from director Tyler Savage, Stalker stars Vincent Van Horn, Christine Ko and Michael Lee Joplin in the story of a young man who moves from Austin to Los Angeles after a messy break-up and finds himself tormented by an unhinged ride share driver.
Savage and Dash Hawkins wrote the script and the film was produced by J P Castel, Dash Hawkins, Chadd Harbold, Daniel Pisano and Savage for Fryman Films and Other Brother Pictures.
Savage commented: "We set out to make a movie that highlights some of the sinister realities of our culture, but to do it in way that's still fun, with a crocodile smile. Playing off references to great 80's thrillers and nostalgic 90's obsession titles, this movie feels pleasantly familiar while still packing a big punch.
"We're thrilled to be working with the great team at Vertical and given their growing expertise with genre titles we couldn't be more excited for the release."