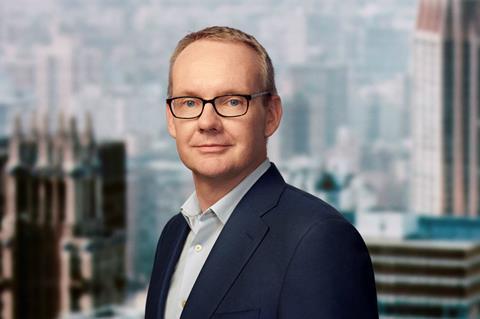 ViacomCBS Networks International is to launch a premium streaming service early next year, beginning in markets including Australia, Latin America and the Nordic countries.
The yet-to-be-named service will offer content including features from ViacomCBS's Paramount Pictures studio and new series – including upcoming video game adaptation Halo - from the company's US premium pay cable network Showtime.
Originals from the company's existing streaming service CBS All Access (available in the US and a few international markets) will also be part of the new 'super-sized' service, together with, in some markets, originals from ViacomCBS International Studios. Also included will be box sets from ViacomCBS brands such as Comedy Central, MTV, Nickelodeon and Paramount Network.
Latin American countries set to get the new service include Argentina, Brazil and Mexico. In Australia, the new service will be a rebranded and expanded version of the company's existing 10 All Access service.
The new service will operate alongside ViacomCBS free streaming service, Pluto TV, which recently launched in Spanish-speaking Latin America countries, the UK and Germany and is set to expand into Brazil and Spain by the end of this year and France and Italy in 2021.
On a conference call with analysts to discuss ViacomCBS's latest financial results, company president and CEO Bob Bakish offered few details about the new international service or its financial model, saying that "the exact product details and pricing will vary by individual markets."
Overall, Bakish said, "Streaming's clearly a global opportunity and obviously as part of that there's a substantial international opportunity. And we believe that's true both in free and pay."
In a statement, VCNI president and CEO David Lynn said: "Launching a super-sized premium streaming service will be a game-changer for ViacomCBS and can help us become as powerful a player in international streaming as we are in linear TV. We will market a world-class content offering at a very competitive price, and we're convinced it will have significant appeal for audiences everywhere and strong growth potential in every market."