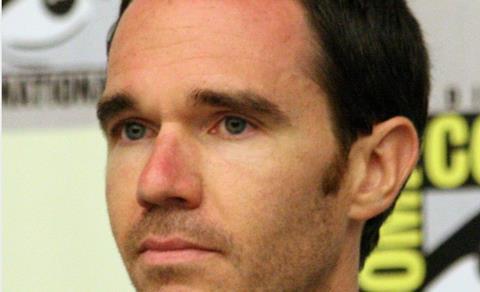 Productivity Media has come on board to fully finance the upcoming Phantom Four thriller Appetite that video game writer J.T. Petty will direct from his original screenplay.
Celsius Entertainment will handle international sales on the thriller and CAA Media Finance arranged financing and represents US rights.
Phantom Four's David S. Goyer and Keith Levine will produce Appetite, which follows a woman who investigates her daughter's disappearance and faces terrible consequences. Casting is underway and the producers have earmarked a first quarter 2020 start date.
"Productivity Media was immediately drawn to this missing person thriller as it hooks the audience from the onset, never letting go until the penetrating finale," said Productivity founder and CEO William Santor. "This spine-chilling tale depicts the horrors of a parent's search for their abducted child in a way we've never seen on screen before."
"J.T. has crafted a unique vision that completely upends the missing child genre in a fresh and unpredictable way," added Goyer. "We are excited to help him bring to life this truly original tale."
Petty wrote the upcoming My Only Sunshine, which is set to star Simon Pegg and J.K. Simmons, and wrote on the video game franchises Splinter Cell and Outlast.
Goyer's Phantom Four is in production on Ghost Draft for Skydance/Paramount starring Chris Pratt and J.K. Simmons; and horror-thriller The Night House with Rebecca Hall and Sarah Goldberg. Antlers directed by Scott Cooper, produced alongside Guillermo Del Toro and starring Keri Russell, is set to open in April 2020 via Fox Searchlight.
Productivity Media backed Born To Be Blue starring Ethan Hawke; The Little Hours with Alison Brie, Aubrey Plaza, and John C. Reilly; and Stockholm starring Hawke, Mark Strong, and Noomi Rapace. The company is in post on Rodrigo Garcia's Four Good Days starring Mila Kunis and Glenn Close, and Percy with Christopher Walken.