HanWay Films has closed a raft of key international territory deals on its hot European Film Market title Falling, the directorial debut of Viggo Mortensen.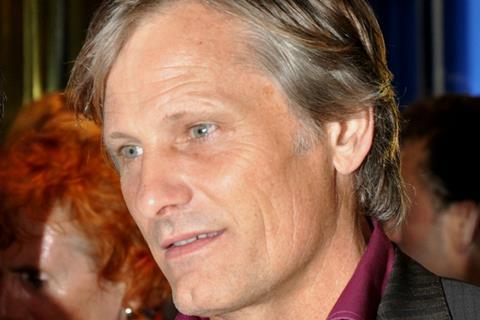 The project has sold to Canada (Mongrel), France (Mars), Germany (Prokino), Italy (BIM), Spain (YouPlanet Pictures), Benelux (Splendid), Greece (Odeon), Scandinavia (Nordisk), Poland (M2), former Yugoslavia (Discovery), CIS and Baltics (Paradise), Middle East (Frontrow), India (PVR), Japan (Kino Films), Singapore (Shaw).
Falling is an intimate story about a son's relationship with his ageing father. Mortensen also wrote the script and will star in the film about a man who lives with his male partner and their adopted daughter in Southern California. The arrival of his father brings a collision between two different worlds. Further cast include Lance Henriksen and Sverrir Gudnason.
The project is now in pre-production. It is being produced by Daniel Bekerman of Scythia Films and Chris Curling of Zephyr Films together with Mortensen.
UTA Independent Film Group is handling the US sale.
"Viggo has such a confident and assured vision for his debut as a writer-director, that he has the full support of the market. We are delighted to have such great partners for the film," said HanWay's Gabrielle Stewart.
Mortensen is Oscar-nominated this year for his performance in Peter Farrelly's Green Book.
HanWay's EFM slate also includes this year's Berlinale opener The Kindness Of Strangers, Richard Press' Farnsworth House starring Maggie Gyllenhaal and Ralph Fiennes, and Andrew Levitas' Minamata starring Johnny Depp.