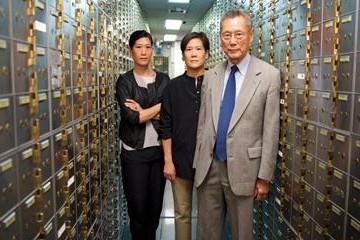 The first annual Asian American Pacific Islander (AAPI) Storytellers Festival in celebration of AAPI Heritage Month has kicked off virtually, with proceeds going towards rectifying racial inequalities, a timely move in the wake of ongoing attacks on American Asians.
The festival started on Monday (May 3) with the global virtual premiere of Bao Tran's action comedy The Paper Tigers ahead of its May 7 release.
Films will run every Monday, Tuesday and Wednesday throughout May as one-time viewing events, and will include conversations with Tran and other filmmakers such as Oscar-nominated director Bing Liu, Alice Gu, director Debbie Lum, Bao Nguyen, director Bao Tran, director Christopher Kuhanahana, and Abacus Bank Founders The Sung Family.
The screening roster includes Minding The Gap, Abacus: Small Enough To Jail, Columbus, Try Harder!, American Revolutionary: The Evolution Of Grace Lee Boggs, and The Music Of Strangers: Yo-Yo Ma & The Silk Road Ensemble.
"We are living through a crucial time in American history as minorities and people of colour," said Kindred Ventures' Steve Jang, founder of, Kindred Ventures and co-organizer of AAPI Storytellers. "
"With the media far too often inaccurately depicting Asian Americans in tired tropes and harmful racist stereotypes, we want to create a platform to share the colour and humanity of their voices and stories. Our hope is that uplifting these filmmakers and sharing their movies can aid in our efforts to be included in the definition of who is an American."
Proceeds from ticket sales will be channelled through GoFundMe.org's AAPI Community Fund.
Separately, Gold House, a nonprofit collective of Asian and Pacific Islander founders, creative voices, and leaders, has launched its 2021 A100 List to reshape public opinion of Asian and Pacific Islanders. Honourees include Oscar winner Chloe Zhao, Spirit Awards winner Riz Ahmed, tennis champion Naomi Osaka, and US vice president Kamala Harris.