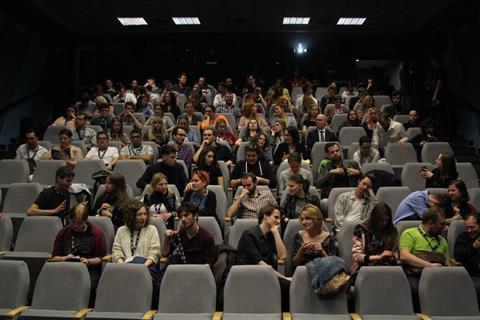 Visegrad Film Forum has announced a series of masterclasses to take place at its 7th edition, which will run from April 17-21 at the Film and TV Faculty of the Academy of Performing Arts in Bratislava.
Editor Mick Audsley (Twelve Monkeys), cinematographer Slawomir Idziak (Black Hawk Down), special effects supervisor Eggert Ketilsson (Batman Begins) and director Marcel Lozinski (89mm From Europe) will all attend the event to discuss their respective fields.
Idziak will also host a workshop in which attendees will attempt to recreate Three Colours: Blue, the 1993 film he shot with director Krzysztof Kieslowski. Following the same screenplay, participants will use actors to recreate the original work, not to replicate it but to tell it in their own style.
Audsley will also attend a screening of Twelve Monkeys with Q&A to follow, while the Forum will host a School Encounters strand for student screenings, networking and panel discussions.
Visegrad Film Forum exists to support film and TV creation from the V4 countries Czech Republic, Hungary, Poland and Slovakia, but also from further European territories. They describe their goals as "to set up an educational base focused on specific film-making issues of the European area and to promote quality projects of young filmmakers: allowing them to introduce their works and find partners for their international co-production."