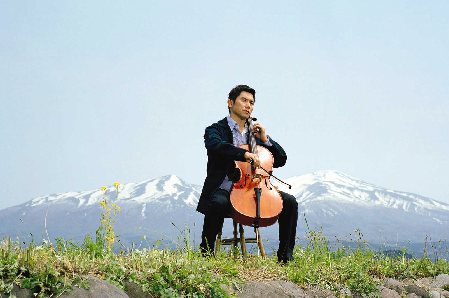 Los Angeles-based Vision Films, has announced a deal in Toronto to represent the Regent Entertainment Film Library, whose catalogue includes Yojiro Takita's Oscar-winning Japanese Departures and Bill Condon's Gods And Monsters.
Effective immediately, Vision Films will engage in talks with US and international buyers and platforms on the library.
The roster includes Teen Monster starring Ryan Reynolds and Shelly Duvall, Gen-Y Cops with Paul Rudd and Maggie Q, Rated X starring Charlie Sheen and Emilio Estevez, Stephanie Daley, starring Tilda Swinton, Amber Tamblyn and Constance Wu from Crazy Rich Asians, and Harlan County War starring Holly Hunter and Stellan Skarsgard.
"We have had a long-lasting relationship with Paul Colichman, Steve Jarchow and Regent Entertainment and we are extremely pleased to be representing their library, including an array of high-quality movies that are available in multiple languages for re-issue and new licenses," said Vision Films CEO and managing director Lise Romanoff.
Regent chairman Steve Jarchow added, "Our partnership with Vision Films allows us to focus on our television and streaming networks, a profitable and growing business. They are also sourcing financing and pre-sales, an incredibly valuable initiative."
Vision Films has also partnered with Trafalgar Releasing to open feature documentary Living in the Future's Past, produced and presented by Jeff Bridges, in theatres on October 5.
The company's TIFF sales slate includes action films Point Man and Betrayed, and family title Bennett's Song.