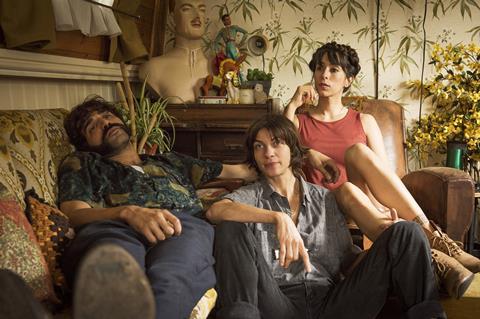 Visit Films has boarded worldwide rights excluding Spain and Andorra to the romantic dramedy Anchor And Hope ahead of Tuesday's world premiere at the BFI London Film Festival.
The Lastor Media, Vennerfilm and La Panda production marks Visit's second collaboration with director Carlos Marques-Marcet after his debut 10.000 KM.
Anchor And Hope stars Oona Chaplin and Natalia Tena as a carefree couple in their mid-30s in London who face a test when one of them wants to start a family. David Verdaguer also stars, and worked with Marques-Marcet and Tena on 10.000 KM.
Marques-Marcet co-wrote Anchor And Hope with Jules Nurrish. Tono Folguera and Sergi Moreno produced the film, and Pau Brunet, Danielle Schleif, Jana Díaz Juhl, and Axel Shalson served as executive producers. Sophie Venner served as co-producer.
Visit president Ryan Kampe said, "Carlos is an amazing filmmaker that is able to tell old stories in new ways. So few people can accurately portray the emotional core of modern love and families, so we are really pleased we can work with him again following all the success we had with 10.000KM. His English language debut should travel well and win him fans around the world, in and out of the industry."
Anchor And Hope debuts on Tuesday at the BFI London FIlm Festival and screens again on Thursday.