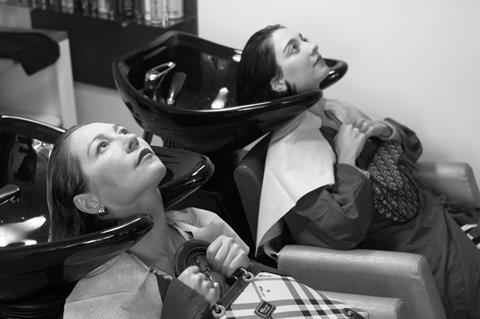 Ryan Kampe's Visit Films has added acclaimed Sundance titles I Was a Simple Man, El Planeta and First Date to the sales roster for this week's virtual EFM.
The slate includes previously announced Sundance thriller Superior, as well as mountaineering documentary The Sanctity Of Space, Tribeca 2020 selections Lorelei and My Heart Can't Beat Unless You Tell It To, 2020 SXSW selection The Surrogate, and survival thriller Wildcat.
Visit holds international rights to Christopher Makoto Yogi's I Was A Simple Man, which takes place in the countryside of the north shore of O'ahu, Hawai'i, where a fractured family faces the death of their patriarch.
Steve Iwamoto, Constance Wu, Kanoa Goo, Chanel Akiko Hirai, Tim Chiou, and Boonyanudh Jiyarom star in the production from Talk Tree and Flies Collective. UTA represents North American rights.
First Date from Manuel Crosby and Darren Knapp follows the escapades of a young man who buys a dodgy car for his date and falls foul of criminals, police, and a crazy cat lady. Tyson Brown and Shelby Duclos star. Visit holds worldwide rights and a US deal is understood to be in the works.
Kampe holds worldwide rights excluding the US to the Spanish-language comedy El Planeta (pictured), the first feature from Amalia Ulman, who stars alongside her mother Ale Ulman in the tale of a pair of grifters in Spain trying to survive after the financial crisis. UTA Independent Film Group represents US rights.
Erin Vassilopoulos directed and co-wrote Superior, about a woman in peril who flees to her home town to hide out with her identical twin. Vassilopoulos co-wrote the screenplay with Alessandra Mesa, and the film stars twins Alessandra and Ani Mesa. CAA handles US rights.
Visit will screen adventure documentary The Sanctity Of Space for the first time. Sherpa cinematographer Renan Ozturk directed the documentary follows about climbing friends inspired to embark on their latest adventure after they see a photograph by legendary mountaineer Brad Washburn.
From Tribeca 2020, Lorelei stars Jena Malone and Pablo Schreiber as former high school sweethearts, while horror My Heart Can't Beat Unless You Tell It To with Patrick Fugit, Ingrid Sophie Schram and Owen Campbell follows two strange siblings who must care for their sickly brother.
The film will open in the US via Dark Sky Films and earned Jonathan Cuartas a directing award at Sitges last year.
Jasmine Batchelor stars in The Surrogate as a web designer who experiences a dilemma when she agrees to be the surrogate for her best friend and his husband. Chris Perfetti, Sullivan Jones, and Brooke Bloom round out the key cast in Jeremy Hersh's film, which was released in the US through Monument Releasing.
Survival thriller Wildcat centres on a Muslim-American journalist taken captive in Iraq after her convoy is ambushed. Georgina Campbell, Luke Benward, and Mido Hamada star in the film from Jonathan W. Stokes. Saban Films will release in the US.