First-half 2016 results reveal falling subscribers at Canal+ France and drop in Studiocanal profits for same period in 2015.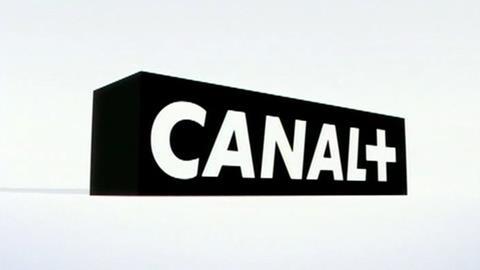 Paris-based media and entertainment giant Vivendi has launched a $338m (€300m) cost-cutting programme at Canal+ France, aimed at reining in mounting losses at the premium pay-TV channel.
"A €300 million cost-savings plan, which does not impact the customer, has been implemented at Canal+ in France," the company said in a press release.
"It comprises a €100 million reduction in costs associated with subscriptions (e.g., marketing, set-top box management), a €50 million reduction in technical and broadcasting-related costs as well as a €150 million decrease in program production and publishing costs."
It said the full effects of the plan would be seen in 2018 with savings of €60-80m expected already this year.
Mounting losses
According to Vivendi's first half 2016 results, which were announced on Thursday (Aug 25), Canal+ France losses rose to €106m, against €47m for the same period in 2015.
The conglomerate said that Canal+ subscribers in mainland France had declined by 272,000 contracts over the first half of 2016 and stood at 8.187 million subscriptions as of June 30, 2016.
The French arm of the pay-TV network has come under increased competition in recent years for entertainment and sports rights as well as customers with the arrival of new players such as BeIN Sports and the rise of global digital platforms.
It was not clear whether spending in cinema production would be impacted by the cuts.
Under state obligations, the channel invests 12.5% of its turnover in the pre-acquisition of French and European feature films so the downturn in subscription revenue could automatically hit investment.
Vivendi chief Vincent Bolloré, however, has repeatedly stressed the group's commitment to cinema.
Oversees operations post growth
In contrast to France, Canal+ Group's overseas operations posted an increase in subscribers.
Vivendi said overall Canal+ Group subscribers stood at 15.8 million, with a year-on-year increase of 558,000, thanks to strong international growth.
Subscribers in Africa, for example, stood at 2.2m as of June 30, 2016, 615,000 more than the end of June 2015, while the number of contracts in Vietnam had risen by 139,000 to 900,000 against the same period in 2015.
This growth had been driven in part by improved offering and the addition of the UEFA Euro 2016 championship in Africa and Vietnam.
Overall Canal+ Group income dips
Overall Canal+ Group income fell 3.5% to €297m, compared to €368m in the first half of 2015.
Vivendi said the decline was linked to the difficulties of Canal+ France as well as the lower profitability of Studiocanal and the group's free-to-air channels.
Studiocanal's revenues were down compared with the first half of 2015, which had been a particularly successful period due to the international theatrical success of Shaun the Sheep and the video releases of Paddington and The Imitation Game, the group said.