The French media giant has acquired Mediaset's pay TV business as part of a wider alliance.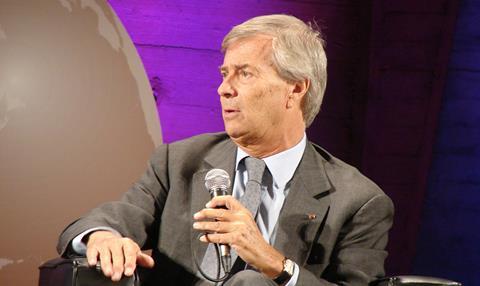 French media giant Vivendi, which owns a host of major media companies including Studiocanal operator Canal+ Group, has struck a deal with Italian broadcaster Mediaset SpA that includes it taking over the latter's 89% stake in pay-TV unit Mediaset Premium.
Vivendi is also purchasing the remaining 11% of the company from Spanish communications giant Telefonica. Mediaset Premium, which also offers pay-per-view and video on demand, is valued at up to $1.02bn, according to the Wall Street Journal, despite not being profitable.
The deal between Vivendi and Mediaset, which also involves the companies swapping 3.5% stakes and placing a member on each other's boards, comes as Vivendi chairman Vincent Bolloré [pictured] looks to build a European challenger to US streaming giant Netflix, which launched in Italy, Spain and Portugal in autumn, as well as British pay-TV outfit Sky.
"The agreement with Mediaset confirms Vivendi's intention to build strong positions in Southern Europe," said a Vivendi statement, reaffirming claims that it made in February when announcing its financials, which revealed the company was sitting on $7bn in cash.
The acquisition adds 2m subscribers to Vivendi's pay-TV customer base, which also includes French premium TV network Canal+, taking its total subs to 13m.
Mediaset operates Medusa Film Group – the production outfit behind recent Italian box office hit Perfect Strangers and Paolo Sorrentino's Oscar-nominated Youth.