EXCLUSIVE: Katie Aselton, Toni Collette and Molly Shannon headline the mom-com from director Alethea Jones.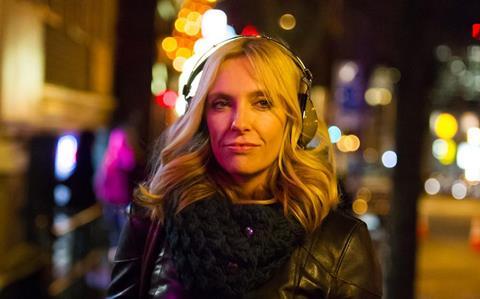 Voltage Pictures, which is representing five films at this year's Toronto International Film Festival (Aug 8-18) – Colossal, The Headhunter's Calling, LBJ, The Secret Scripture and The Journey Is The Destination – will launch international sales this week on Fun Mom Dinner.
The ensemble comedy from June Pictures and Gettin' Rad Productions stars Katie Aselton, Toni Collette [pictured], Bridget Everett and Molly Shannon and is timely in light of the $100m-plus US box-office success of Bad Moms.
Alethea Jones wrapped the Los Angeles production in July and makes her feature directorial debut from a screenplay by Julie Yaeger Rudd. WME Global handles North American rights to the story about a quartet of pre-school mothers who get together for a night of frivolity that takes an unexpected turn.
Adam Scott, who runs Gettin' Rad Productions with Naomi Scott, rounds out the cast with Adam Levine, Rob Huebel and Paul Rust. Voltage president and COO Jonathan Deckter and Christian Eimer brokered the deal with Glen Mastroberte of Latham & Watkins and WME Global. "We are very excited to work on our first project with the incredibly talented creative team that June Pictures and Gettin' Rad have assembled," said Deckter. "I am sure that the universal themes of friendship, parenting and most of all, every mom needing a night out, will translate the world over."
June Pictures chairman Andrew Duncan and CEO Alex Saks are also in production on The Florida Project, Sean Baker's follow-up to his critical darling Tangerine. The company sold Operator to The Orchard earlier this year. Gettin' Rad Productions produced Chris Kelly's Sundance hit Other People, starring Jesse Plemons and Molly Shannon, and comedy The Overnight starring Jason Schwartzman and Taylor Schilling.
Voltage is in Toronto pre-selling Icon Productions' The Professor And The Madman, which will star Mel Gibson, Sean Penn and Natalie Dormer.