EXCLUSIVE: Automatik, Motion Picture Capital producing elevated thriller with director Sebastian Gutierrez.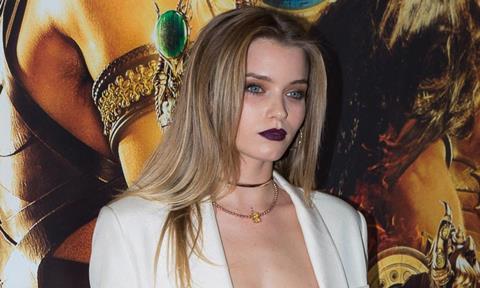 Voltage Pictures has come on board to handle international sales on the elevated thriller Elizabeth Harvest and will introduce to buyers on the Croisette.
Production began in Colombia last month on the story about obsession, betrayal and identity based on the French folktale of Bluebeard with a sci-fi twist.
Sebastian Gutierrez directs and previously wrote Gothika, Snakes On A Plane and The Eye, and directed Rise: Blood Hunter, among others.
Abbey Lee (pictured), Carla Gugino, Ciarán Hinds, Matthew Beard, and Dylan Baker star in Elizabeth Harvest and CAA represents US rights.
Producers are Brian Kavanaugh-Jones and Fred Berger of Automatik, Motion Picture Capital, and Gutierrez. Motion Picture Capital is fully financing the project.
Voltage head Nicolas Chartier and president and COO Jonathan Deckter will serve as executive producers.

"Elizabeth Harvest is such a special project for me, made even more extraordinary by Sebastian's powerful vision," Kavanaugh-Jones said. "To pair that vision with the astounding acting talent of Abbey, Ciaran, Carla, Dylan, and Matthew is a dream come true".
Deckter added: "We at Voltage have been long-time fans of Sebastian's work and we are excited to bring Elizabeth Harvest to market. We are extremely confident that this genre-bending film will resonate with smart buyers the world over."

Lee was seen most recently in The Neon Demon and Mad Max: Fury Road and will soon appear in Sony Pictures' The Dark Tower opposite Matthew McConaughey and Idris Elba. Gugino's credits include San Andreas, Watchmen, and American Gangster.

Hinds has starred in Silence, Munich, and Tinker Tailor Soldier Spy. Beard's credits include The Imitation Game and An Education, while the list of Baker's credits includes Selma, Revolutionary Road, and Miss Sloane.