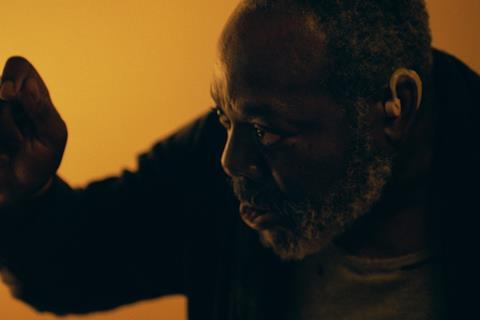 Voltage Pictures has launched worldwide sales on The Killing Of Kenneth Chamberlain, writer-director David Midell's (NightLights) retelling of the fatal shooting of a 68-year-old Black man by American police officers.
The film premiered at Austin Film Festival in 2019 and stars Frankie Faison (Do The Right Thing, Silence Of The Lambs) as a war veteran who died at his home in New York state in 2011 when police responded to a mistaken activation of his medical device.
Midell and Enrico Natale of Redbird Entertainment produced, and executive producers include Sharad Chib, Chris Paladino, and Milan Chakraborty.
Voltage president and COO Jonathan Deckter and Revelations Entertainment executive producers Morgan Freeman, Lori McCreary and Gary Lucchesi announced the pick-up on Thursday (January 14).
Voltage sales slate including the political biopic Reagan starring Dennis Quaid, action thriller and January 12 release The Marksman with Liam Neeson, upcoming third and fourth instalments of the After franchise, and the horror-thriller The Seventh Day starring Guy Pearce.