US Briefs: Plus, Broad Green dates 'Bad Santa 2'; FilmRise acquires 'The Inhabitants'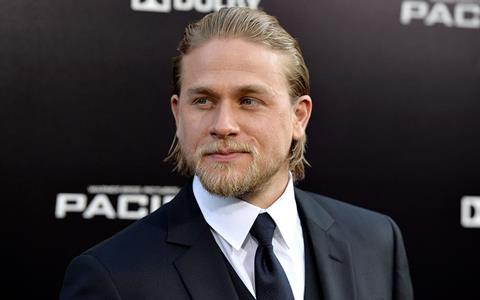 Warner Bros/Village Roadshow's Untitled King Arthur Movie from Guy Ritchie and starring Charlie Hunnam (pictured) has been switched from July 22, 2016, to February 17, 2017.
Studio top brass plan to release the film day-and-date worldwide during this period – a strong time for school holidays around the globe.
The Untitled New Line Horror film produced by James Wan is now called Lights Out and moves from September 9, 2016, to July 22, 2016.
Warner Bros recently announced that the September 9, 2016, slot will be occupied by Clint Eastwood's Sully, the drama about heroic pilot Chesley "Sully" Sullenberger who landed a stricken passenger plane on the Hudson River and saved everybody on board.
Broad Green Pictures said Bad Santa 2 starring Billy Bob Thornton will open nationwide on November 23, 2016. Mark Waters will direct from a screenplay by Johnny Rosenthal, Doug Ellin and Shauna Cross. Geyer Kosinski and Andrew Gunn will produce and Miramax's Zanne Devine and David Thwaites are executive producers with Broad Green's Gabriel and Daniel Hammond, Mark Waters and Jessica Tuchinsky, Doug Ellin and Adam Fields.
FilmRise has acquired North American home media rights to The Inhabitants, a supernatural thriller from Michael and Shawn Rasmussen, the writers of John Carpenter's The Ward. The Brooklyn-based film and TV distributor will release the film on January 5, 2016, on DVD and Blu-ray.