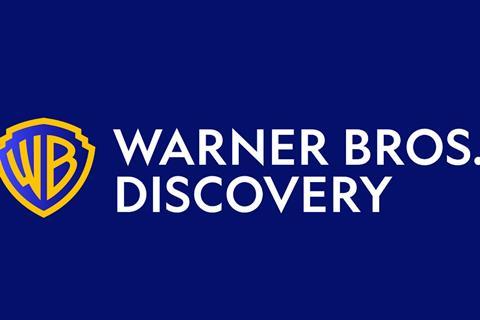 Discovery UK chief James Gibbons is to become president of Warner Bros Discovery (WBD) ANZ and Japan, with Priya Dogra taking responsibility for EMEA, including Discovery's UK and Ireland operations, following a rejig by WBD International chief Gerhard Zeiler.
Gibbons, who has been serving in an expanded brief as executive vice-president, general manager of UK and Nordics since 2020, is to relocate to Asia to take up the role of president and managing director of Australia, New Zealand & Japan, reporting to Zeiler, according to an internal memo seen by Broadcast.
London-based Dogra, who was previously head of WarnerMedia Europe, Middle East, and Africa and Asia, excluding China, will be overseeing the Discovery's UK business on an interim basis, tasked with integrating and steering the cable giant and WarnerMedia international organisations across Europe, the Middle East and Africa, also reporting to Zeiler.
Broadcast understands that Dogra will be setting her EMEA leadership team in due course.
Gibbons, who will help with the leadership transition, will retain oversight of the Nordics on an interim basis, reporting to Dogra for that business. He will remain based in London in 2022 before moving back to Asia early next year.
When the WBD merger was announced, Gibbons hailed the deal as a "once-in-a-lifetime" opportunity.
International restructure
In other major changes, Discovery's APAC chief Anil Jhingan is to take up a new position leading business development for the enlarged WBD group across all its international markets, as part of chief revenue and strategy officer Bruce Campbell's team.
Discovery's Kasia Kieli has been given a more impressive title of president and managing director of Poland, alongside her role as chief executive of Polish broadcaster TVN. Kieli had taken on TVN leadership, having previously served as Discovery president and managing director of EMEA.
Fernando Medin has been made president and managing director, Latin America and US Hispanic, Clement Schwebig takes on the same role for South-East Asia (SEA), Korea and India, while Gillian Zhao, president of WarnerMedia China, and Andrew Georgiou, president and managing director, WBD Sports Europe, will continue in their current role.
Tony Qiu, general manager, senior vice-president for Greater China & SEA and Discovery's APAC direct-to-consumer lead, for the Discovery assets will share his reporting line between Zeiler and Schwebig.
Elsewhere, Robert Blair and Ronald Goes continue in their roles as president, WBD International Television Distribution, and executive vice-president and head of International TV production leading Warner Bros International Television Production (WBITVP) business.
The rejig has resulted in the departure of WarnerMedia's Latin America entertainment networks president Whit Richardson, who was promoted to the role in 2020.
The reshuffle comes a few weeks after Zeiler was handed the role of president of international by WBD chief exec David Zaslav, working in tandem with his then Discovery counterpart JB Perrette, who was made chief exec and president of WBD global streaming and interactive entertainment.
This story first appeared on Screen's sister site Broadcast